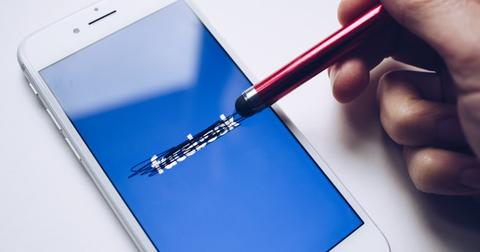 Why CERN Quit Facebook's Workplace Platform
By Ruchi Gupta

Updated
In 2016, Facebook (NASDAQ:FB) launched a workplace chat and networking app called "Workplace." Dozens of large corporations from Walmart (NYSE:WMT) to Vodafone (NYSE:VOD) and GlaxoSmithKline (NYSE:GSK) adopted Facebook's Workplace for Internet chat and collaboration for their staff. CERN, the European organization for nuclear research, also adopted Workplace.
Recently, CERN quit the platform. The CERN community stopped using Workplace on January 31.
Article continues below advertisement
CERN refused to pay for Facebook's Workplace service
Facebook launched Workplace as a free service but later introduced charges. Initially, Workplace cost $3 per user per month. Facebook reviewed the charges last year. Now, Workplace starts at $4 per user per month. CERN ditched Workplace because it didn't see a reason to pay for the service.
When Facebook reviewed the Workplace charges, it offered CERN a choice to either upgrade to a paid plan or downgrade to a free plan. However, being on a free plan meant that CERN would lose some control of its data, which the organization didn't like.
In a press release announcing CERN's exit from Facebook's Workplace, the company said, "Losing control of our data was unacceptable, as was paying for a tool that was not part of our core offering for the CERN community."
About 1,000 people who work with CERN signed up for a Workplace account. However, only 150 people actively used the service. The data indicated a lack of interest in Workplace among the CERN community.
Privacy concerns
Besides the lack of interest and CERN's unwillingness to pay, it also hinted that it quit Workplace due to privacy concerns. According to CERN, some people among its community didn't trust Facebook to ensure data privacy.
However, CERN's view seems to be an isolated case. Workplace has continued to draw more clients and users. In October 2019, Workplace marked a milestone after topping 3.0 million paid users. The number was a big jump from 2.0 million paid users eight months ago.
Facebook's non-advertising businesses topped $1.0 billion in revenue
Facebook counts on businesses like Workplace to diversify its revenue sources. Currently, the company depends on the advertising market, which contributed 99% of its total revenue in 2019. Among its peers in the advertising business, Facebook has usually depended on the advertising market the most. Google Alphabet and Twitter's (NYSE:TWTR) advertising sales contribute around 85% of the total.
Currently, Facebook doesn't disclose Workplace sales. However, the company could make $12 million per month or $144 million annually from Workplace's 3.0 million paid users. Facebook's revenue from non-advertising businesses like Workplace rose 26% and topped $1.0 billion in 2019. Oculus, which makes virtual and augmented reality systems, is Facebook's other source of non-advertising revenue.