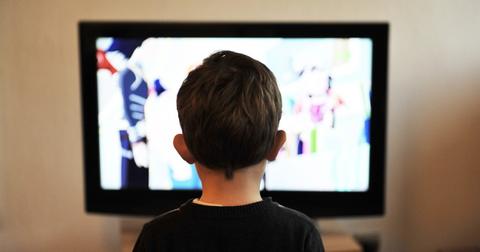 ViacomCBS Earnings Preview: 3 Must-Knows for Investors
By Ruchi Gupta

Updated
ViacomCBS plans to report its financial results for the fourth quarter on Thursday. ViacomCBS is the result of the merger of Viacom and CBS. The merger concluded in December last year. Therefore, this will be the first earnings report from ViacomCBS since it came into existence.
Here are three things investors should keep in mind as the company prepares to release its first quarterly report.
Article continues below advertisement
What can investors expect?
Wall Street expects ViacomCBS to report an EPS of $1.43 on revenue of $7.34 billion for the fourth quarter, which ended in December 2019. In the fourth quarter of 2018, Viacom and CBS reported revenue of about $7.1 billion combined.
ViacomCBS will cut jobs to save costs
ViacomCBS plans to make some job cuts. The first round of job cuts will come shortly after the company reports its earnings, according to Varity. The first round could see ViacomCBS eliminate about 100 positions. Notably, the second round of layoffs will likely be next month. The company's job cuts will target areas where there's a significant overlap following the merger. The areas include marketing and distribution.
When the companies announced the merger, Viacom and CBS said that they would target to cut $500 million in annual costs.
Article continues below advertisement
Challenging Netflix in the video streaming market
Before they merged, Viacom and CBS ran separate video streaming services. For example, CBS had CBS All Access—a Netflix-like subscription video service. Viacom had Pluto TV, which it acquired in early 2019 for $340 million.
ViacomCBS plans to launch a new video streaming service that will combine CBS All Access and Pluto TV. The service will tap into Paramount Picture's vast movie library, according to CNBC. Notably, the company will likely shed more light on its new video service during the upcoming earnings call.
Currently, Netflix (NASDAQ:NFLX) dominates the video streaming market. The company has more than 60 million subscribers domestically and over 167 million worldwide. However, Netflix's dominance could be threatened as the competition intensifies. In November last year, Walt Disney (NYSE:DIS) and Apple launched a new video service to take on Netflix. The Disney+ video service has been successful. Disney decided to accelerate the global rollout.
ViacomCBS joins AT&T (NYSE:T) and Comcast (NASDAQ:CMCSA), which also plan to launch a new video service to take on Netflix.