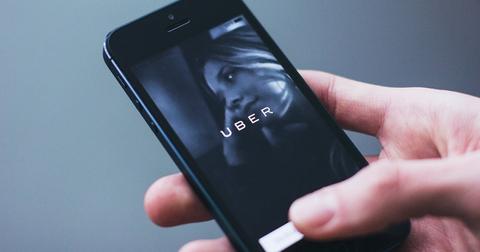 Uber versus Lyft: Which Stock Is Investors' Top Pick?
By Ruchi Gupta

Updated
Investors are buying Uber Technologies (NYSE:UBER) and Lyft (NASDAQ:LYFT) shares—the leading ride-hailing companies. So far, Uber stock has emerged as investors' favorite. The stock has gained nearly 40% YTD (year-to-date) compared to Lyft's gain of 13% YTD.
Article continues below advertisement
Uber stock rose, Lyft stock fell
Uber and Lyft reported their earnings for the fourth quarter of 2019. Both of the companies' earnings improved from the previous year and beat the consensus estimates. However, investors reacted differently to the earnings reports. Uber stock rose 9.5% following its earnings report—its biggest single-day gain so far in 2020. In contrast, Lyft stock fell 10.2% following its earnings report—its biggest single-day decline in 2020.
Besides the impressive earnings numbers, Uber stock also got a boost from management shortening the profit journey. The company expects to turn its first profit this year. Previously, Uber targeted its first profit to come in 2021.
While Uber moved up its profit year from 2021 to 2020, Lyft still expects 2021 to be its profit year. Lyft's longer profit journal disappointed some investors, which sparked the post-earnings sell-off in the stock.
Uber dominates the US ride-hailing market with a 70% market share. Lyft is second with a 29% market share. The rest of the players, including Alphabet's Waymo, have the remaining 1.0% share.
A diversified versus a focused business
At this point, Uber and Lyft stocks' performances show the different business models they have adopted. While Uber has set out to build a diversified operation, Lyft has taken more focused approach. Lyft has very limited side businesses outside its main ride-hailing operation. The company has focused its operations in North America.
Lyft's business model is different than Uber's model. In addition to ride-hailing, Uber has also ventured into the food delivery and freight businesses. Also, the company has a global footprint. However, Uber is having trouble in some of its international markets.
The surge in Uber stock might reflect investors' embracing its diversified business model. However, Lyft strongly defends its focused business model since it reduces its risks. During the earnings call, Lyft CFO Brian Roberts said, "Just remember with our focus, we're not exposed to the uncertainty for volatility of emerging markets or non-transportation segments."
Finally, investors should note that Uber and Lyft are both grappling with a new California labor law that could dramatically increase their operating costs. Lyft intends to add $75 million to its lobbying budget this year to fight the labor law.