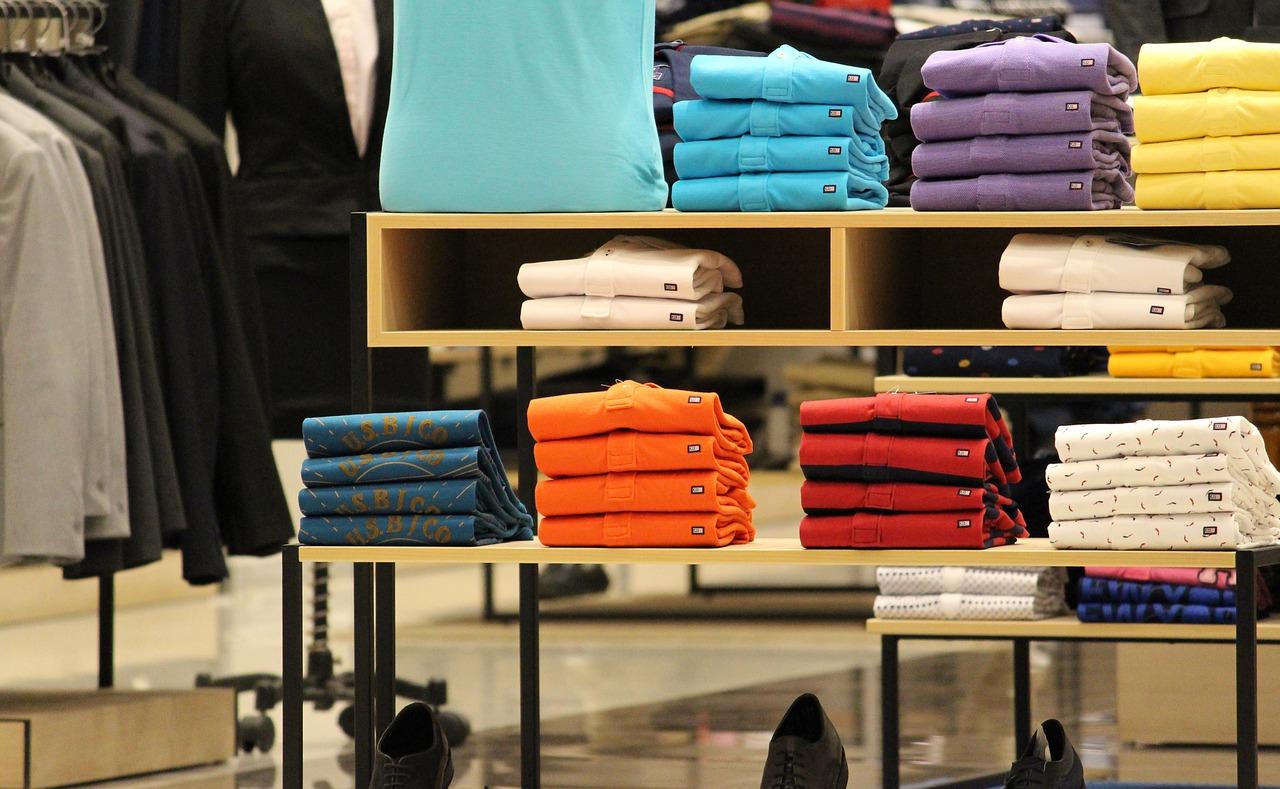 TJX Posts Strong Q4 Earnings, Dividend Hike
By Sirisha Bhogaraju

Feb. 27 2020, Published 9:24 a.m. ET
TJX Companies (NYSE:TJX) stock touched a new 52-week high of $64.95 on Wednesday. The company declared strong fourth-quarter results as well as a dividend hike. The off-price retailer impressed investors with better-than-anticipated sales and earnings for the fourth quarter of fiscal 2020, which ended on February 1.
TJX Companies' sales grew 9.7% YoY (year-over-year) to $12.21 billion compared to analysts' estimate of $11.83 billion. The company's adjusted EPS grew 19.1% YoY to $0.81. The company beat its own EPS guidance range of $0.74–$0.76 as well as analysts' forecast of $0.77.
Article continues below advertisement
So far, TJX Companies stock has risen 4.8% in 2020, which mainly reflects the impact of the 7.2% gain in the stock price on Wednesday. In contrast, the S&P 500 (NYSEARCA:SPY) and the Dow Jones Industrial Average Index (NYSEARCA:DIA) have fallen 3.5% and 5.5% year-to-date as of Wednesday. Their decline reflects growing concerns about the coronavirus. On Wednesday, the S&P 500 fell 0.38%, while the Dow Jones fell 0.46%. Notably, the economic impact of the coronavirus is scaring investors.
TJX Companies' Q2 earnings drivers
Attractive merchandise and strong consumer traffic during the holiday season helped drive the company's strong fourth-quarter results. TJX Companies' overall fourth-quarter same-store sales grew 6%. The domestic and international divisions experienced strong sales. The company's Marmaxx division, which includes TJ Maxx and Marshalls stores, generated 6% same-store sales growth. The US HomeGoods division delivered 5% same-store sales growth.
Article continues below advertisement
TJX Companies and its Marmaxx division have seen customer traffic growth for 22 consecutive quarters. The consistent performance shows the company's powerful off-price business model and discount deals. TJX Canada and TJX International, which include stores in Europe and Australia, reported same-store sales growth of 4% and 10%, respectively.
TJX Companies' overall fourth-quarter gross margin expanded by 60 basis points to 28.4%. The gross margin improved due to the better merchandise margin.
Comparison with peers
TJX Companies continued to outperform major department store chain Macy's (NYSE:M) in the fiscal fourth quarter. Macy's fourth-quarter sales fell 1.4% to $8.34 billion. The company's same-store sales fell 0.5% on an owned plus licensed basis. Macy's and several other department stores are losing ground to online retailers, especially Amazon. Notably, Amazon's overall fourth-quarter sales rose 20.8% to $87.4 billion. The company's product sales rose 13.1% YoY.
Off-price rival Ross Stores (NASDAQ:ROST) will announce its fourth-quarter results on March 3. Analysts expect 6.2% growth in Ross Stores' sales to $4.36 billion. They expect an 11.5% rise in the company's fourth-quarter adjusted EPS to $1.26.
Article continues below advertisement
Dividend hike
TJX Companies also announced its intention to increase its quarterly dividend by 13% to $0.26 per share. The dividend increase has to get approval from the board of directors. Last year, the company raised its quarterly dividend by 18%. As of Wednesday, TJX Companies' dividend yield was 1.44% compared to Ross Stores' dividend yield of 0.86%.
The company is also enhancing shareholder returns through share repurchases. TJX Companies repurchased 27.1 million shares for $1.5 billion in fiscal 2020. Also, the company plans to buy back about $1.75 billion–$2.25 billion of its common stock in fiscal 2021.  
TJX Companies' outlook
TJX Companies expects its fiscal 2021 EPS to grow by about 4%–6% compared to $2.67 in fiscal 2020. The net sales growth will likely be 5%–6%. Overall, the company expects fiscal 2021 same-store sales growth of 2%–3%. Supply chain pressures will likely impact TJX Companies' fiscal 2021 gross margin. The company expects its fiscal 2021 gross margin to be 28.3%–28.4% compared to 28.5% in fiscal 2020.
Strong growth prospects
While other retailers are shutting down stores due to pressure from online retailers, TJX Companies is expanding its store footprint. The company opened 223 net new stores in fiscal 2020. TJX Companies ended fiscal 2020 with 4,529 stores. The company plans to open 170 new stores (net of store closures) in fiscal 2021. In the US, TJX Companies intends to open about 50 stores under its Marmaxx division and ten Sierra stores. The company also plans to add 50 stores in its US HomeGoods division.
TJX Companies' international expansion plans include 25 new stores in Canada, about 25 stores in Europe, and ten stores in Australia.
Currently, analysts seem to be optimistic about TJX Companies' prospects. Among the analysts, 21 recommend a "buy," while eight recommend a "hold." None of the analysts recommend a "sell."
TJX Companies has a strong off-price business model in the domestic and international markets. I think that its strong vendor network, extensive store footprint, and a low-cost business model will contribute to the company's growth despite the competitive retail environment.