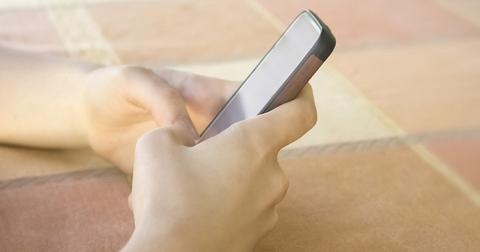 TikTok Faces Another Ban: Good News for Facebook Investors?
By Ruchi Gupta

Updated
TikTok's woes continue, which should be good news for Facebook (NASDAQ:FB). TikTok, a Chinese video app, has become a major hit with teens and young adults. TikTok recorded over 730 million downloads in 2019, which makes it the world's second-most downloaded app behind Facebook's WhatsApp. Notably, TikTok is a threat for Facebook.
The TSA (Transportation Security Administration) has become the latest US government agency to ban TikTok. The TSA followed in the Pentagon's footsteps. The Pentagon banned staff from using TikTok on government devices. Meanwhile, the TSA's move to ban TikTok came after Senator Charles Schumer's protest. He wondered why the TSA continued to use TikTok when other federal agencies avoid the app. The TSA used TikTok for its social media outreach.
Article continues below advertisement
TikTok got a big boost from Musical.ly
Federal agencies banned TikTok due to concerns that the app could be a national security risk. In fact, the Trump administration is undertaking a national security review of TikTok. The review will look into TikTok's purchase of Musical.ly, which contributed significantly to its rapid growth. At the same time, Congress has asked Google whether it requires apps like TikTok to disclose ties with their home governments.
Facebook considered buying Musical.ly but decided against the purchase. The decision allowed TikTok to buy the app. Facebook's failure to acquire Musical.ly has haunted the company. Musical.ly has supercharged TikTok, which is giving Facebook a serious headache.
TikTok isn't just adding users rapidly at Facebook's expense. The company is also poaching Facebook employees. TikTok is going after the same advertisers. Notably, Facebook derives most of its revenue from selling ads.
TikTok bans could help Facebook
For Facebook, the TikTok bans by US government agencies could help it slow down the company. Last year, Facebook CEO Mark Zuckerberg suggested that the app helps China censor information beyond its borders. Zuckerberg's comment hinted at a bid to slow down TikTok's rise, particularly in the US.
In addition to discrediting TikTok has a Chinese censorship tool, Facebook has come up with several ways to counter the company. In 2018, the company launched a TikTok-like app called "Lasso." Last year, the company started testing a TikTok-like feature called "Reels" on Instagram. However, the attacks haven't slowed TikTok down. The app continues to grow rapidly. Government bans might be useful for Facebook in its battle with TikTok.