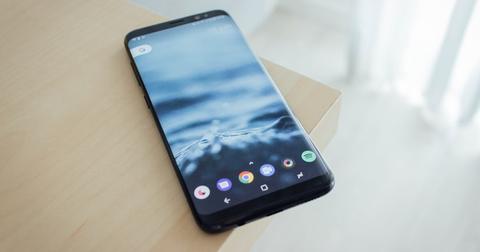 Netflix's New Pact with Samsung: What You Should Know
By Ruchi Gupta

Updated
This week, Netflix (NASDAQ:NFLX) and Samsung (OTCMKTS:SSNLF) announced a partnership. They hope that the partnership will boost both of their businesses.
Netflix and Samsung are both leaders in their industries. Samsung dominates the smartphone market, while Netflix dominates the video streaming market. As market leaders, both of the companies face competition. Apple and Huawei are fighting hard to take Samsung's market share. Meanwhile, Netflix faces competition from Walt Disney (NYSE:DIS) and Apple, which both launched rival video services last year. Notably, Netflix will face even more competition in the coming months as AT&T (NYSE:T) launches its HBO Max video service and Comcast (NASDAQ:CMCSA) debuts its Peacock video service.
Article continues below advertisement
Netflix and Samsung want to create loyal customers
The deal between Netflix and Samsung promises to help them develop a loyal customer base. As part of the deal, Netflix will provide bonus content to its subscribers using Samsung smartphones. Samsung phones will likely be the top choice for people who want to enjoy the best Netflix viewing experience. For Samsung, the deal could boost its smartphone sales.
For Netflix, the deal will see its app integrated more deeply into Samsung smartphones. The company will be in a better position to recruit new subscribers among Samsung customers.
Among the world's smartphone companies, Samsung sells the most smartphones every year. In 2019, the company sold 296.5 million smartphones compared to 238.5 million smartphones sold by Huawei. Apple sold 196.2 million smartphones in 2019 to round out the top-three list. Therefore, the deal should give Netflix a big exposure to potential customers. Notably, the deal could be vital for Netflix's international business.
Article continues below advertisement
Looking at international markets for growth
Finally, investors' sentiment on Netflix stock has improved in recent weeks. The company reported strong fourth-quarter earnings. The company continues to pursue strategic partnerships that would drive its growth. Netflix stock has gained more than 15% year-to-date, which makes it one of the best FAANG stocks in 2020.