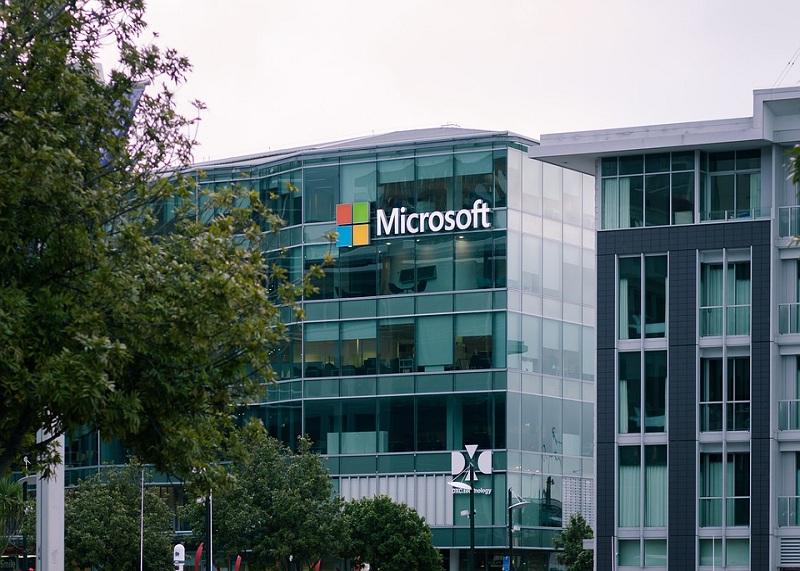 Microsoft Responds to Amazon in JEDI Contract Dispute
By Ruchi Gupta

Feb. 12 2020, Published 12:13 p.m. ET
The Pentagon's JEDI cloud computing contract renewed the bitter rivalry between Microsoft (NASDAQ:MSFT) and Amazon (NASDAQ:AMZN). In October 2019, the Pentagon awarded the $10 billion JEDI contract to Microsoft. However, Amazon protested the decision and went to court to challenge it.
Amazon filed its protest lawsuit in November 2019. In January, Amazon intensified its protest and targeted Microsoft. The company asked the court to stop Microsoft from starting to work on the contract until its case concludes.
Microsoft hit back and asked the court to dismiss the challenge to its JEDI contract win. In the court filing, Microsoft said that Amazon didn't show how President Trump meddled in the JEDI procurement process, according to Fox Business.
Article continues below advertisement
Microsoft threatens Amazon's cloud dominance
Microsoft's JEDI contract win should boost its cloud computing business, which would threaten Amazon's position. Currently, Amazon dominates the global cloud market with a 33% market share.
Microsoft is second with an 18% market share. However, big wins like the JEDI contract could help Microsoft close the gap with Amazon quickly. Last year, the company teamed up with Oracle (NASDAQ:ORCL) to support each other in their competition with Amazon. Oracle and IBM (NYSE:IBM) also pursued the JEDI contract but they didn't go far.
Article continues below advertisement
Cloud is an important business for Amazon, which could explain why the company is fighting hard for the JEDI contract. The company's cloud sales rose by 36% to $35 billion in 2019. While cloud contributed only 12.5% of Amazon's total revenue, the business was responsible for over 60% of its operating profit.
Investors look past the JEDI dispute
The clash over the Pentagon's JEDI contract hasn't discouraged investors' appetite for Microsoft and Amazon stock. Notably, Microsoft stock has gained 23% since Amazon filed the lawsuit challenging its JEDI win. Meanwhile, Amazon stock has gained 23%.