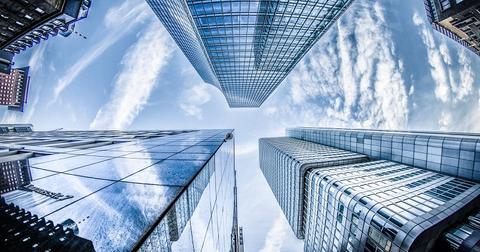 Latest Update on the Oracle and Google Copyright Dispute
By Ruchi Gupta

Updated
The Trump administration has thrown its weight behind Oracle (NASDAQ:ORCL) in the high-stakes copyright case pitting it against Google. Android software is at the center of the copyright dispute. The software powers most of the world's smartphones. For Google, Android software is a big money machine. Most Android devices come installed with Google's money-making apps like YouTube and Google Search.
Article continues below advertisement
Oracle seeks $9 billion in damages from Google
Google used Oracle's code to make Android. As a result, Oracle sued Google for copyright infringement in 2010. In 2018, a federal appeals court sided with Oracle and said that Google violated its copyright. Google disagreed with the appeals court's ruling and took the dispute to the Supreme Court. Although the Trump administration urged the Supreme Court to dismiss Google's petition, it decided to take up the case.
The Supreme Court case is Google's last chance to stop Oracle's copyright infringement charges and escape a $9.0 billion compensation demand. The Supreme Court will start hearing the case next month. The stakes are high for both companies.
Google parent Alphabet finished 2019 with $120 billion in cash, which was more than enough to meet Oracle's bill. For Google, the big problem isn't the sum it would have to pay Oracle if it loses the case. Instead, the company and its backers are more concerned about the impact of the case's outcome. The company is concerned that a ruling in Oracle's favor would be a major blow to software innovation. Google doesn't think that the Oracle codes it used to build Android software can be copyrighted.
Article continues below advertisement
Parties to the copyright dispute line up allies