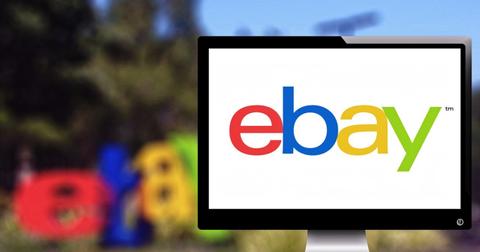 Investors Give eBay Stock the Benefit of the Doubt
By Ruchi Gupta

Updated
eBay (NASDAQ:EBAY) stock rose 8.78% on Tuesday, which marked its biggest gain so far in 2020. The gain came after reports that the company discussed selling itself to ICE, which owns the New York Stock Exchange.
Article continues below advertisement
eBay stock gives up gains after ICE's statement
However, the gain was short-lived as eBay stock fell on Wednesday. The pullback in the stock came after ICE appeared to blame eBay's management for killing a potential deal.
In a statement, ICE discussed its talks with eBay that leaked to the media. The statement said, "ICE approached eBay to explore a range of potential opportunities that might create value for the shareholders of both companies. eBay has not engaged in a meaningful way."
ICE added that it isn't in talks regarding purchasing eBay entirely or parts of it.
Investors push eBay to drop its side businesses
We don't know exactly what killed the merger talks between eBay and ICE. However, the Wall Street Journal reported that ICE wasn't interested in eBay's Classifieds unit. The unit provides a classified advertising service, which generated about $1.1 billion in revenue for eBay in 2019. The unit contributed 10% of eBay's total revenue in 2019.
Last year, eBay launched a strategic review of its businesses. The review started after the company's Elliott Management and Starboard Value urged it to consider dropping certain operations. Specifically, Elliott and Starboard wanted eBay to separate its StubHub and Classifieds units from its main marketplace business.
In November 2019, eBay announced the sale of its StubHub unit to British firm Viagogo for over $4.0 billion. eBay stock rose more than 2.0% after it announced the sale of the StubHub business.
eBay has also considered selling its Classifieds unit—the apparent deal killer in the talks with ICE. This week, Starboard renewed its calls to eBay to speed up the sale of the Classifieds business. The company is looking at Starboard's proposal.
Elliott estimates that the Classifieds unit could fetch anywhere from $8.0 billion–$12 billion in a sale. eBay sold its StubHub business for a sum that was within the range of Elliott's estimates.
Investors hope for a better deal
The renewed interest in eBay stock shows investors' hope that the company will land a better deal down the road despite the collapse of the talks with ICE and delays in selling the Classifieds unit.