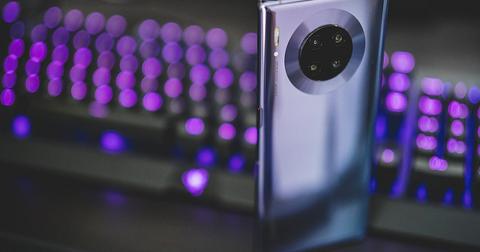 Huawei and Google Rivalry Spills into $23 Billion Device Market
By Ruchi Gupta

Updated
The Trump administration blacklisted Huawei, which sparked a Huawei and Google rivalry. Notably, the rivalry seems to be intensifying by the day. Huawei lost access to Google apps last year. The Trump administration labeled the company as a "national security threat," which restricted its trade with US companies.
As a result of the restriction, Huawei launched its Mate 30 smartphone without popular Google apps like YouTube and Gmail. Mate 30 sales have been disappointing, which is a blow for Huawei. The company has explored cutting or reducing Google's role in its supply chain. Specifically, Huawei wants to develop its alternatives to popular Google apps. The company signed TomTom as its digital mapping technology provider. For a long time, Huawei has relied on Google Maps. The TomTom deal represents a major shift in the company's technology sourcing.
Article continues below advertisement
Also, Huawei has formed a coalition with fellow Chinese smartphone makers to challenge Google in the apps business. Huawei, Oppo, and Vivo plan to launch a platform that would give developers easy access to their apps stores, according to Reuters. Huawei is recruiting developers to build apps for its AppGallery app store.
From the TomTom deal to the Chinese device makers coalition, Huawei and its allies pose a big threat to Google's apps business. Google's apps store generated $29.3 billion in revenue in 2019, according to Sensor Tower estimates. Google takes a 30% cut of the app revenue earned through its app store, which was $8.8 billion last year.
Huawei and Google rivalry spills into the smart speaker market
Huawei is taking its competition with Google (NASDAQ:GOOGL) beyond the apps market. The company has also ventured into the smart speaker business. Notably, the company is gearing up to launch its Huawei Sound X smart speaker in Europe, according to CNBC.
Google is one of the world's top smart speaker companies. The company captured a 20.3% share of the global smart speaker market in 2019, according to Strategy Analytics estimates. Google is ranked second behind Amazon (NASDAQ:AMZN), which captured a 26.2% market share.
Europe is one of Google and Amazon's biggest markets. Therefore, Huawei's move to Europe would generate more competition for Google. The company's pursuit of smart speaker dollars would be more challenging. The global smart speaker market is on course to grow to $23.3 billion by 2025 from $4.4 billion in 2017.
Overall, the expanding Huawei and Google competition could slow down Google's efforts to diversify its revenue sources. Google derives most of its revenue from advertising. However, the company counts on businesses like selling smart speakers and providing cloud computing services to diversify outside the advertising market.