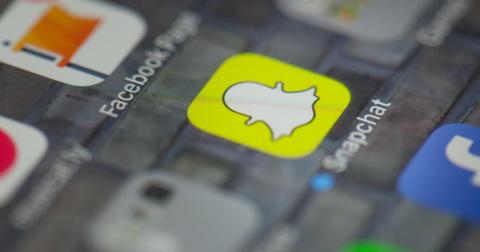 How Snap Stock Looks as It Enters a Downturn
By Ambrish Shah

Updated
On Tuesday, Snap (NYSE:SNAP) released its fourth-quarter earnings after the closing bell. The quarter ended on December 31, 2019. Notably, the stock fell more than 10% in after-hours trading on the same day. The company's fourth-quarter revenues missed Wall Street's estimates due to a shorter holiday season.
Article continues below advertisement
Snap's Q4 earnings
In the fourth quarter, Snap generated revenue of $561 million—an increase of 44% from $390 million in the fourth quarter of 2018. The company missed Wall Street analysts' consensus estimate of $563 million. The global DAUs (daily active users) rose to 218 million in the fourth quarter—higher than analysts' expectation of 215 million users. Snap managed to increase its user base despite intense competition from Facebook and TikTok. The company's average revenue per user of $2.58 missed analysts' estimate of $2.62. In the fourth quarter of 2018, Snap reported global DAUs of 186 million and an average revenue per user of $2.09.
On an adjusted EPS basis, Snap made $0.03 per share in the fourth quarter—much higher than analysts' estimates of $0.01. However, the company reported a loss of $0.04 per share during the fourth quarter of 2018.
In the fourth-quarter press release, Snap CEO Evan Spiegel said, "The strength in our core business gives us confidence in our long term growth and profitability and we're excited to build on these results in 2020 and beyond."
Growth projection
Looking ahead in the first quarter of 2020, Snap expects its revenues to grow to $450 million–$470 million. The average revenue of $460 million is 44% higher compared to the first quarter of 2019. In the first quarter of 2020, Wall Street analysts expect revenues of $461.6 million—up by around 42.5% YoY (year-over-year). The company also expects the adjusted EBITDA to be -$90 million to -$70 million.
Article continues below advertisement
According to a CNBC report, Snap Chief Business Officer Jeremi Gorman said, "Our advertisers are generally retaining well and increasing their spend as we continue to demonstrate this meaningful ROI." He also said, "We have a lot of opportunity to get new advertisers primarily through education of the market."
For 2020, analysts expect Snap's revenues to grow 37.8% YoY—lower compared to 45.3% YoY growth in 2019. The revenue growth will likely fall to 31.2% in 2021. Meanwhile, analysts expect an adjusted EPS of $0.03 in 2020—better than the losses of $0.16 per share in 2019. Analysts also expect the adjusted EPS to rise significantly to $0.29 in 2021.
Snap's target price
Snap is covered by 42 Wall Street analysts. Among the analysts, 21 recommend a "buy," 20 recommend a "hold," and one recommends a "sell." Analysts' mean target price on the stock is $19.72, which implies a 3.9% gain from the current level of $18.98. The lowest target price estimate is $13, while the highest is $25.00.
On Wednesday, Susquehanna increased its target price from $16 to $17. Suntrust Robinson and MoffettNathanson raised their target prices for the stock from $17 to $18 and $14.50 to $20, respectively.
Stock performance
In Tuesday's trading session, Snap closed at $18.98 and rose 4.11% from the previous session. The change lagged behind the S&P 500's 1.50% increase for the day. The Dow Jones Industrial Average gained 1.44%, while the Nasdaq Composite gained 2.10%.
At the closing price on Tuesday, Snap had a market cap of $26.6 billion. The stock was trading 3.9% below its 52-week high of $19.76 and 136.1% above its 52-week low of $8.04. Based on the closing price on Tuesday, the stock was trading 3.3% above its 20-day moving average of $18.38. The stock is also trading 14.7% above its 50-day moving average of $16.55 and 20.5% above its 100-day moving average of $15.75.
Snap's 14-day relative strength index score is 64, which suggests that the stock is approaching the overbought level.
Read How Pinterest, Twitter, Snap, and Facebook Stocks Compare to learn more.