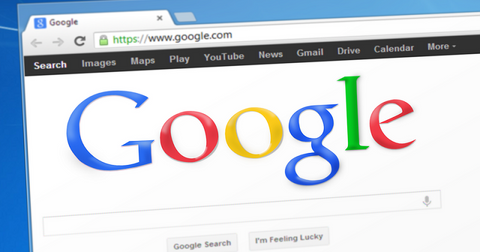 Google Adds Cornerstone to Its Growing Cloud Unit
By Ruchi Gupta

Updated
Google (NASDAQ:GOOGL) has acquired Cornerstone. The company continues to purchase cloud computing technology providers. The Cornerstone purchase comes after Google closed the Looker acquisition.
Cornerstone's technology helps organizations migrate their mainframe workloads to the cloud.
In a statement announcing the Cornerstone acquisition, Google said, "Cornerstone brings a wealth of experience and innovative solutions to our portfolio of products and services that help customers modernize their infrastructure and applications."
Article continues below advertisement
Notably, Cornerstone will help organizations migrate workloads from their old computer systems to Google's cloud platform. Amid Google's recent acquisitions, the company has set out to woo large enterprise customers. The company has hired executives from prominent enterprise software vendors like Oracle and SAP as it pursues large enterprise customers.
Also, Google is investing in more cloud capacity and expanding its cloud sales and technical teams to enable it to better serve enterprise customers.
Google wants to catch Amazon and Microsoft
Google is racing to catch up with cloud computing market leaders Amazon (NASDAQ:AMZN) and Microsoft (NASDAQ:MSFT). The company finished 2019 with about an 8.0% share of the global cloud market, which was than half of Microsoft's 18% share. Amazon dominates the global cloud market with a 33% market share.
However, Google has set its sights on becoming one of the top-two cloud companies in the next few years. As a result, the company wants to develop its cloud business rapidly through capacity, team expansions, and strategic acquisitions. Therefore, Cornerstone will complement CloudSimple in Google's efforts to assistant enterprises in migrating their workloads to the cloud.
Race for $355 billion cloud revenue opportunity
The cloud computing market continues to expand as more organizations modernize their computer systems. In 2019, global spending on the cloud computing service hit $228 billion from $197 billion in 2018, according to Gartner estimates. The spending on cloud services is on course to top $266 billion in 2020 and will reach $355 billion in 2022.
Google's cloud sales hit $8.9 billion in 2019 compared to $5.8 billion in 2018. Currently, Google gets most of its revenue from advertising. As a result, the company counts on the cloud business to diversify its revenue sources as the advertising market becomes more challenging.
The Cornerstone acquisition comes as Google restructures the cloud unit to improve its operations. Also, the company cut jobs and let some senior executives go as part of the reorganization.