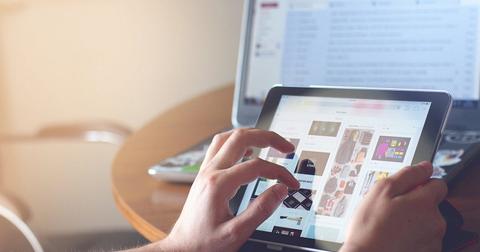 eBay Classifieds: 3 Must-Knows This Week
By Ruchi Gupta

Updated
eBay (NASDAQ:EBAY) has been operating three main business units—Marketplace, Classifieds, and StubHub. However, the company is undertaking a portfolio review. As a result, eBay might narrow its focus to one main business. The company sold the StubHub unit for more than $4.0 billion to Viagogo. Now, eBay's Classifieds business is the subject of deal discussions.
Selling StubHub brought a financial windfall that allowed eBay to significantly increase its stock repurchase program. The company expects to repurchase $4.5 billion worth of its stock in 2020. Previously, the company planned $1.5 billion in stock repurchases for 2020.
Article continues below advertisement
More details about eBay Classifieds by June
eBay is discussing a potential deal for its Classifieds business with multiple parties. According to a Fox Business report, private-equity firms BlackRock and TPG Capital expressed interest in purchasing eBay's Classifieds business. The report said that German publisher Axel Springer and South African Internet group Naspers are also interested in the asset.
eBay initiated a strategic review of its portfolio last year at the urging of activist investors Elliott Management and Starboard Value. Elliott Management estimates that eBay could unlock as much as $12 billion from selling the Classifieds business.
eBay will provide an update on the Classifieds business deal discussions by June 2020.
Merger talks with NYSE owner fell apart
Recently, eBay discussed selling itself to ICE, but the talks fell through. ICE is the owner of the NYSE. The talks collapsed because ICE only wanted eBay's Marketplace business and not the Classifieds unit. ICE seemed to blame eBay for the talks collapsing, which impacted eBay stock. ICE isn't pursuing a deal with eBay.
Classifieds revenue rose 3.0% in the latest quarter
The revenue from eBay's Classifieds business rose by 3.0% YoY (year-over-year) to $261 million in the fourth quarter. The business only contributed 10% of the company's total revenue in that quarter. Meanwhile, the revenue from the core Marketplace business fell by 3.0% YoY to $2.2 billion. As a result, the total revenue fell by 2.0% YoY to $2.8 billion in the fourth quarter. eBay posted an EPS of $0.81 for the fourth quarter.
eBay's revenue and EPS figures beat the consensus estimate. The stock has gained about 6.0% since the company reported its fourth-quarter earnings.
With StubHub gone, selling the Classifieds business would leave eBay with only its Marketplace business. The company's Marketplace platform finished 2019 with 183 million global active buyers.