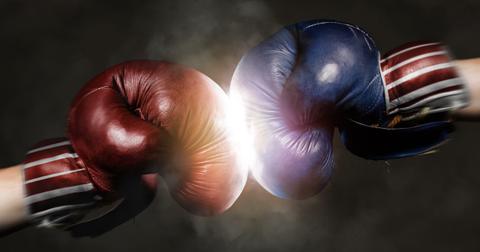 Congress Fights Back after Trump's Proposal against Marijuana
By Sushree Mohanty

Updated
President Trump proposed a budget that will end the existing protection policy for state medical marijuana programs. Yesterday, in Trump Denies Protection to State Medical Marijuana Programs, I discussed how President Trump wants to ignore Congress's introduced policy to protect the states that have legalized marijuana from federal interference. However, Congress decided to fight back against President Trump.
Article continues below advertisement
Congress fights back after Trump's proposal
On Wednesday, a Marijuana Moment article discussed how a Republican lawmaker stated that Congress will ignore President Trump's budget proposal against medical marijuana. In response to a tweet by Marijuana Moment, Representative Matt Gaetz, a White House ally, said, "We have the votes to continue the current policy through the appropriations process."
Notably, a Republican lawmaker is fighting back in support of marijuana. In the past, we have seen that Republicans oppose marijuana. Most of the marijuana bills usually get either stuck or rejected by the Senate because of the Republican majority. However, some Republican lawmakers support this marijuana policy for state protection.
A Democratic lawmaker, Representative Earl Blumenauer, said, "Trump's latest budget is an attack on 8 years of progress at all levels. Luckily, Congress has fought back and defeated most of Trump's misguided budget priorities." Blumenauer said that he will continue to lead the effort. He will ensure that outdated federal cannabis policies end.
Representative Matt Gaetz also stood up to a Republican attorney general in Florida who opposed a ballot initiative to legalize marijuana in the state. Floridians didn't collect enough signatures for the 2020 ballot. However, they will collect signatures to qualify for the 2022 ballot. Meanwhile, lawmakers in Florida are pushing with bills to legalize cannabis in the state.
Article continues below advertisement
Trump wants the death penalty for drug offenders
President Trump is showing a sudden negative vibe towards medical marijuana, which he has always supported. Notably, he has applauded other countries' stricter rules against drugs. President Trump applauded Singapore and China's death penalty for drug offenders. He thinks countries that have the death penalty for drug offenders have fewer drug-related crimes. As a result, he would like to implement strong penalties on drug-related crimes in the US. I discussed how Singapore asked Netflix (NASDAQ:NFLX) to stop all marijuana shows as part of its strict regulations against cannabis.
Recently, Tulsi Gabbard discussed how she wants all drugs to be legal—not just marijuana. She thinks that a regulated market will keep illegal activities under control.
However, we can see two positive outcomes following President Trump's proposed budget. One is more funding to the Department of Agriculture to continue its regulations for hemp. Second is funding for the FDA for more research on CBD products.