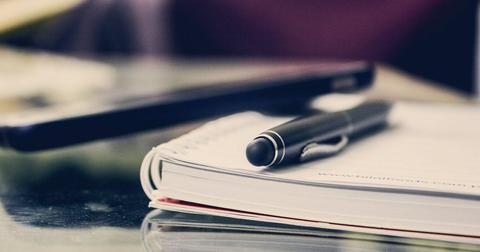 Comcast Buys Xumo to Boost Its Cable Division
By Ruchi Gupta

Updated
Comcast (NASDAQ:CMCSA) has acquired Xumo—a California-based video streaming startup. Xumo started in 2011 as a business of MySpace parent Viant. Time bought Viant and sold itself later to Meredith Corporation.
Xumo provides free ad-supported videos. The company offers more than 190 channels and its programming includes news, sports, and on-demand movies and shows. Xumo reached 5.5 million users as of the first quarter of 2019. Meanwhile, Pluto TV had 15 million users at that time. Now, Pluto TV has over 22 million users. Pluto sold itself to Viacom last year for $340 million. Notably, Viacom combined with CBS to form ViacomCBS.
Article continues below advertisement
Why did Comcast buy Xumo?
Comcast bought Xumo just before it launches Peacock—a video service that will offer free ad-supported and paid plans. Peacock will launch for Comcast customers in April and then for everyone else in July.
Xumo will join Comcast's cable division but it will operate as an independent business. The revenue in Comcast's cable division rose 2.6% YoY (year-over-year) to $14.8 billion in the fourth quarter. The cable division, Comcast's biggest division, contributed 53% of the company's total revenue. Therefore, adding Xumo shows that Comcast wants to develop its most important unit. Xumo doesn't provide updates on its progress regularly. However, the company disclosed 300% YoY quarterly revenue growth a year ago.
Sinclair thought about acquiring Xumo in a bid to expand its video streaming business, according to Variety. Last year, Sinclair launched a video streaming service called "Stirr."
Seeks bigger international presence
The Xumo app comes preinstalled on several smart television set brands. As a result, the app is about to reach more potential customers. Comcast bought Xumo as the service embarks on a global rollout with a big focus on Europe. Last year, Comcast bought European broadcaster Sky for about $40 billion in a bid to extend its global reach.
Sky operates in several countries in Europe. The company offers pay-TV, phone, and Internet services. Comcast fought with Walt Disney (NYSE:DIS) and 21st Century Fox for Sky. Comcast said that purchasing Sky would allow it to generate 25% of its revenue from international markets. The company had been generating just 9.0% of its revenue from international operations. Comcast stock has risen more than 20% since it acquired Sky.
Comcast didn't disclose what it spent to buy Xumo. However, the company exited 2019 with $5.6 billion in cash reserve.