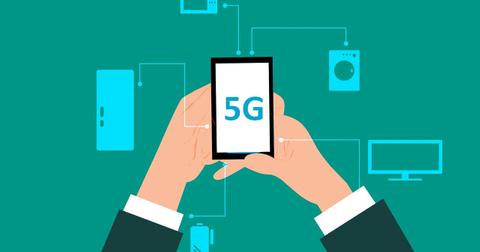 Blow to Nokia and Ericsson, Doors Open for Huawei
By Ruchi Gupta

Updated
Nokia (NYSE:NOK) and Ericsson (NASDAQ:ERIC) stocks fell on January 29. Huawei appears to be weathering the political storms it faces in the West. On January 28, the British government allowed Huawei to participate in building the country's 5G infrastructure with certain restrictions. The country's decision is a big setback for the Trump administration's campaign to lock out Huawei from Western 5G markets. The White House was disappointed by the decision. The US asked Britain to rethink its decision.
Article continues below advertisement
Nokia and Ericsson face more competition
Hot on the heels Britain's favorable decision for Huawei, the Chinese company got even more good news from the broader European Union fraternity. Like Britain, EU countries have allowed Huawei to participate in building their 5G network infrastructure with certain restrictions.
Europe is the home region for Nokia and Ericsson. Huawei also has many customers in Europe. Huawei's troubles in the West seemed to create an opportunity for Nokia and Ericsson to take its market share. However, Huawei escaped an outright ban in Britain and the EU. The ban would have been a major blow to Huawei and boon for its rivals.
The pullback in Nokia and Ericsson stock indicates that investors are concerned that the companies will face more competition in their backyard.
However, Nokia and Ericsson want to demonstrate that they don't count on Huawei's troubles to succeed. At a Barcelona event in 2018, Ericsson CEO Borje Ekholm said the company hadn't benefited from Huawei bans. At that time, Australia and the US decided to lockout Huawei from their 5G markets.
Recently at the World Economic Forum in Davos, Ekholm talked about the issue of Ericsson benefiting from Huawei's troubles. In an interview with CNBC, the executive said that Ericsson wasn't getting a free ride from Huawei's woes. While Ericsson isn't seeing benefits from Huawei's troubles, Ekholm suggests that the company leads in the 5G market.
$58 billion up for grabs in 5G infrastructure market
The global 5G market is expanding rapidly at an average rate of about 96% annually, according to Allied Market Research. Therefore, the 5G infrastructure market is on track hit $58.2 billion in 2025 compared to $371.4 million in 2017. Nokia, Ericsson, and Huawei are pursuing this revenue opportunity.
However, the Trump administration wants to lock Huawei out of the Western 5G market. The administration said that Huawei's 5G equipment could be a national security risk. Notably, Britain and the EU don't fully believe the Trump administration's concerns about Huawei.
Nokia stock had gained more than 8.0% YTD (year-to-date) before the decline last. Meanwhile, Ericsson stock has fallen 5.24% YTD.