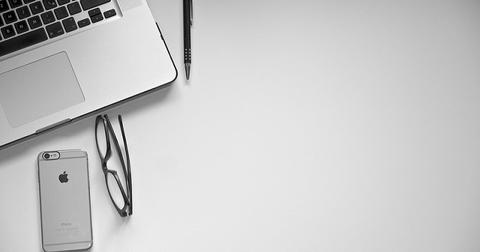 Apple Stock: Why Investors Shouldn't Worry Too Much
By Ruchi Gupta

Updated
On Thursday, Apple (NASDAQ:AAPL) stock recorded its biggest single-day decline in 2020. The stock fell 6.54%, which put the company on track to record its worst week this year. The big drop came on the day that Bloomberg reported that Apple is losing two veteran executives who have been running important operation functions. The fall also came amid a broad sell-off in stocks due to fears about the coronavirus. The Dow Jones Industrial Average and the S&P 500 Index both fell 4.42% on Thursday. The tech-heavy Nasdaq Composite fell 4.61% on the same day.
Article continues below advertisement
Why there's hope for Apple stock
The coronavirus outbreak forced Apple to close its retail stores in China. Also, the outbreak has disrupted manufacturing in China. For example, factories that produce iPhones in China are struggling to resume full operation due to a worker shortage.
In light of these challenges, Apple issued a revenue warning last week. The company told investors to brace for lower March quarter revenue. Apple expected the March quarter revenue to be $63 billion–$67 billion. The stock has fallen by nearly 15% since the company issued the revenue warning on February 17. Meanwhile, the stock has fallen 6.86% year-to-date as of Thursday.
Several other tech companies have issued revenue warnings. PayPal (NASDAQ:PYPL) expects to report March quarter revenue toward the lower end of the original guidance. According to PayPal, the coronavirus situation had a negative impact on its international payments business. The virus has slowed down cross-border e-commerce. Microsoft expects a hit on its Windows business due to the virus outbreak.
Article continues below advertisement
Although Apple issued a revenue warning last week, CEO Tim Cook sounded optimistic about the company's outlook this week. In an interview with Fox Business, Cook said that China is getting the virus outbreak under control. He also talked about factories that produce iPhones in China. The factories are resuming operations slowly.
Race to become net-cash neutral
Apple exited 2019 with $99 billion in net cash. However, the company aims to become net-cash neutral. So, Apple has been investing the cash on stock buybacks. The company spent $20 billion on share repurchases in the fourth quarter of 2019, which led to the removal of over 70 million shares from the market. The buyback program could provide some support for the stock during the coronavirus headwind.