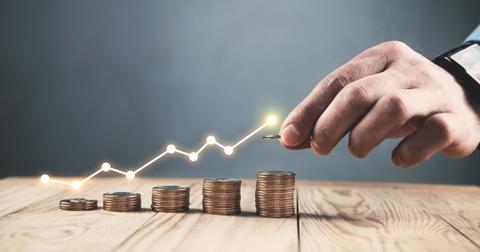 Analysts Revise Canopy Growth's Estimates for 2020
By Sushree Mohanty

Updated
Canopy Growth (NYSE:CGC) (TSE:WEED) was hit the hardest last year. Overall, Canopy Growth was one of the most popular stocks and a prominent player in the cannabis industry. The stock lost 21.5% of its value in 2019. So far, the stock performance has been good in 2020. In January, the stock gained 6.9% YTD (year-to-date). Let's see what analysts think about the company's performance in fiscal 2020.
Article continues below advertisement
Analysts revise Canopy Growth's revenue estimates
Some analysts have optimistic views of the cannabis sector in 2020. Recently, a Raymond James analyst stated that he thinks that big players like Canopy Growth, Aurora Cannabis (NYSE:ACB), and Cronos Group (NASDAQ:CRON) will be able to bounce back in 2020. However, the recovery might not happen until the last quarter of fiscal 2020. As a result, analysts revised the estimates for Canopy Growth's revenue for fiscal 2020.
In December 2019, analysts revised Canopy Growth's revenue estimates to 417 million Canadian dollars for fiscal 2020. Meanwhile, in January 2020, analysts lowered the estimate to 409 million Canadian dollars. As of February 4, analysts lowered the revenue estimate for fiscal 2020 to 408 million Canadian dollars.
Analysts also revised the revenue estimates for fiscal 2021. In November 2019, analysts estimated that Canopy Growth could hit 1.0 billion Canadian dollars in 2021. However, in January, analysts lowered the estimate to 730 million Canadian dollars. In February, the revenue estimate is 715 million Canadian dollars for 2021. Earlier in 2018 after Canada legalized marijuana, analysts hoped that the company's revenue would rise and touch 1 billion by fiscal 2020. Investors also had high hopes for the company.
Article continues below advertisement
Looking at the current scenario, analysts expect that the same factors could impact the cannabis sector in 2020 as well. The slow rollout of legal stores, a rise in black market sales, and regulatory delays could impact the revenue. Now, analysts don't expect Canopy Growth to hit 1 billion Canadian dollars in sales until fiscal 2022.
Other revisions for fiscal 2020
Analysts also revised Canopy Growth's EBITDA and gross income estimates for fiscal 2020. They expect the company to report a higher EBITDA loss of 459 million Canadian dollars. The estimate was the same in January. However, the estimate increased compared to October 2019 after the company reported its earnings. The company reported two consecutive quarters of EBITDA loss.
Also, analysts revised estimates for Aurora Cannabis. Now, Aurora Cannabis could report revenue of 381 million Canadian dollars. The company could report an EBITDA loss of 103 million Canadian dollars. Meanwhile, Aphria (NYSE:APHA) could report a positive EBITDA of $25 million Canadian dollars.
Article continues below advertisement
Analysts lowered their gross income estimate from 118 million Canadian dollars in December 2019 to 106 million Canadian dollars in January 2020 for fiscal 2020. Recently, analysts lowered the gross income estimate to 103 million Canadian dollars in February. For fiscal 2021, analysts lowered the gross income estimate to 277 million Canadian dollars from 288 million Canadian dollars in January.
Analysts' view on Canopy Growth stock
Despite the meek outlook for the cannabis sector, BMO Capital upgraded Canopy Growth stock from a "speculative market perform" to "speculative outperform."  The firm also increased the target price from 25 Canadian dollars to 40 Canadian dollars.
Currently, 21 analysts cover Canopy Growth. Among the analysts, 11 recommend a "hold," six recommend a "buy," three recommend a "strong-buy," and one recommends a "sell." Canopy Growth's average target price is 29.9 Canadian dollars. Yesterday, Canopy Growth closed with a loss of 1.9%, while Cronos Group closed with a loss of 0.7%. Aurora Cannabis gained 5.8%, while Aphria fell by 1.2%.
The marijuana legalization topic is heating up again this year. Democratic candidates including Tulsi Gabbard and Bernie Sanders support legalizing cannabis. More states including New York, Florida, New Hampshire, and Missouri are taking measures to legalize marijuana. We still don't know President Trump's views on marijuana legalization. Marijuana legalization in more states and at the federal level would definitely help Canopy Growth and other cannabis stocks expand and increase their revenue and profitability from US markets. Canopy Growth will report its earnings for the third quarter of fiscal 2020 next week.
Stay with us for the latest updates.