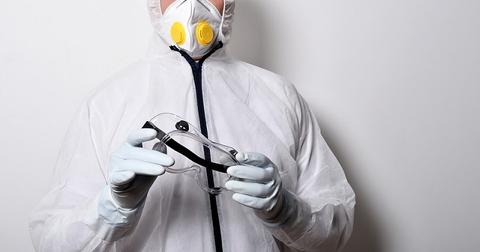 Amazon Has a Big Headache Due to the Coronavirus
By Ruchi Gupta

Updated
Amazon (NASDAQ:AMZN) has been a big winner for investors. The stock has gained 8.7% year-to-date and more than 23% over the past 12 months. However, the coronavirus outbreak in China has created a big problem for the company. The outbreak threatens Amazon's retail business, which is its largest operation. The coronavirus also threatens the company's advertising business, which is its fastest-growing operation.
Article continues below advertisement
Amazon could face an inventory shortage
According to a report from The New York Times, Amazon is concerned about a shortage of China-made goods in its online marketplace. Amazon merchants source some of their goods from suppliers in China.
The coronavirus outbreak in China has disrupted business operations in the country. Walt Disney (NYSE:DIS) closed its theme parks in Shanghai and Hong Kong in a bid to keep the virus from spreading.
In manufacturing, Foxconn is slowly resuming production at its Chinese factories. The company does contract manufacturing for many US brands. Foxconn produces iPhones and other devices for Apple. Last week, Apple warned that its revenue for the current quarter could fall short of the forecast. Specifically, the company might not have enough iPhones to meet demand as Foxconn struggles to resume full production.
The retail business is Amazon's biggest revenue source. In the fourth quarter, the company's product sales hit $50.5 billion and contributed 58% of its total revenue. Amazon's marketplace lists millions of items. The wide selection helps draw loyal shoppers to the platform. Therefore, the company could lose sales and customers if the coronavirus outbreak in China causes a severe shortage of items in its marketplace.
Article continues below advertisement
A shortage of popular items could also complicate Amazon's efforts to drive the uptake of its Prime membership program. The company promotes its Prime program with exclusive discounts across a range of product categories. However, product shortages could make it difficult for the company to run promotions to drive Prime subscriptions. Prime members pay a yearly or monthly subscription fee. Notably, Prime members usually spend more on Amazon shopping.
The company needs to avoid a shortage of China-made goods by making large orders for them, according to The New York Times report.
Less demand for online advertising service
Amazon provides an online advertising service to brands and merchants that sell on its marketplace. The revenue from the unit that houses the advertising business rose by 41% year-over-year to $4.8 billion in the fourth quarter. As a result, the unit was Amazon's fastest-growing business unit.
Brands and merchants advertise on Amazon to catch shoppers' eyes while they browse a sea of product listings. There has been a shortage of product listings. If the coronavirus reduces the supply of China-made goods, it could lower the demand for Amazon's advertising service. Meanwhile, lower demand would have a negative impact on advertising sales.