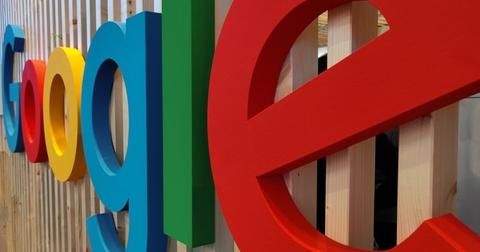 Alphabet's Earnings Expectations, Huawei, and Other Bets
By Ruchi Gupta

Updated
Google parent Alphabet (NASDAQ:GOOGL) will release its earnings results for the fourth quarter of 2019 after the market close today. Here are three things you should know before Alphabet's earnings report.
Article continues below advertisement
Alphabet's Q4 earnings expectations
Wall Street expects Alphabet to report an EPS of $12.76 on revenue of $46.9 billion for the fourth quarter ending in December 2019. In the fourth quarter of 2018, Alphabet posted an EPS of $12.77, which beat Wall Street's expectation at $10.98. In contrast, the revenue was $39.3 billion, which beat analysts' expectation at $38.9 billion.
Google is Alphabet's largest unit. Advertising is the main source of Google's revenue. Advertising sales contributed 83% of Alphabet's revenue in the fourth quarter of 2018.
A threat to Google's main revenue source
Currently, regulators have intensified their scrutiny of Google, particularly its advertising business. Google is the subject of antitrust investigations by nearly all US states and the Department of Justice. Last week, Fox Business reported about a meeting between state and the Department of Justice officials to coordinate their Google probes.
The antitrust investigators are reaching out to Google competitors and critics to find out how they feel about its practices. The antitrust probes could result in fines or orders that could diminish Google's competitiveness in the advertising market.
Google is also dealing with intensifying competition. Amazon (NASDAQ:AMZN) has emerged as a major threat to Google's dominance in the digital advertising market. Comcast (NASDAQ:CMCSA) is also leading the efforts to shrink Google's fortunes in the advertising market.
Huawei, one of the world's latest smartphone companies, has relied on Google software to power its devices. In doing so, Huawei helps Google distribute its money-making apps like YouTube and Google Maps.
Article continues below advertisement
However, Huawei is exploring a future without Google. For example, the company is recruiting developers to help it create alternatives to popular Google apps. In Huawei, Google would lose a major app distribution partner. The exit would impact Google's advertising business. Apps like YouTube and Google Maps make money for Google and its parent Alphabet through advertising.
Will Alphabet rely less on the advertising market?
Recently, Waymo, Alphabet's self-driving unit, made its first acquisition as it works to expand into more markets. Alphabet's Loon won a contract to provide its balloon Internet technology in Peru. Waymo and Loon are part of Alphabet's other bets—a collection of mostly experimental businesses. Alphabet counts on Waymo and Loon to diversify its revenue source outside the advertising market.
So far, Alphabet stock has had a strong start in 2020. The stock gained 6.97% in January, which made it one of the top FAANG stocks during the month.