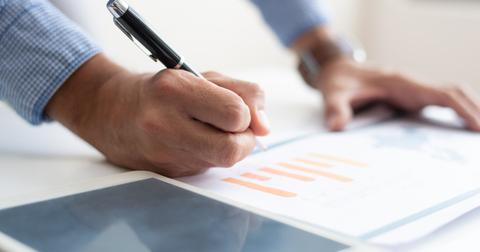 ACB Announces Q2 Preliminary Results, CEO Retires
By Rajiv Nanjapla

Updated
On Thursday, Aurora Cannabis (NYSE:ACB) announced that CEO Terry Booth stepped down. However, he will continue to serve as a director and a senior strategic advisor to the board. Meanwhile, the company announced that Executive Chairman Michael Singer will serve as the interim CEO. Singer said that he would focus on the company's short-term plans like rationalizing its cost structure, reducing its capital spending, and conservatively and effectively deploying the capital. The company also announced that it appointed two new directors. The new appointments increased the number of board members to ten with seven independent directors.
Article continues below advertisement
ACB plans to lower SG&A and capital expenditure
Aurora Cannabis's management plans to bring its SG&A expenses down to 40 million–45 million Canadian dollars per quarter by the end of the fourth quarter of fiscal 2020. The company's management will focus on its core areas including the Canadian consumer market, Canadian medical market, established international medical markets, and US market initiatives to reduce its SG&A expenses. Meanwhile, Aurora Cannabis announced that it will cut 500 full-time jobs, which included 25% of its corporate positions. Also, ACB plans to reduce expenditures on information technology projects, sales and marketing initiatives, and other expenses that don't have an immediate impact on its revenue.
ACB's management added that it wants to lower its capital spending in the second half of fiscal 2020. As a result, the company evaluated all of its current projects. Based on the results, the company decided to continue or terminate more investments in the projects.
Aurora Cannabis could writedown 1 billion Canadian dollars
On Thursday, ACB also announced amends to its secured credit facilities, which better align with its balance sheet and cashflow expectations under the current market conditions. The amendments could provide Aurora Cannabis with much needed financial flexibility over the near term. The company removed all of the EBITDA ratio and fixed charge coverage ratio covenants. However, the company's management introduced new covenants, which include minimum liquidity of 35 million Canadian dollars and achieving positive EBITDA by the first quarter of fiscal 2021.
Article continues below advertisement
Also, ACB announced that it conducted a review of all of its business operations. Given the current cannabis market conditions and weak near-term growth expectation, Aurora Cannabis's management concluded that the carrying value of certain assets and goodwill exceeded the current fair-market valuations as of December 31, 2019. So, the company announced that it could report 190 million–225 million Canadian dollars of asset impairment charges when it formally announces its second-quarter earnings on February 13. Management also added that it could write down goodwill of 740 million–775 million Canadian dollars. 
Second-quarter preliminary results
ACB also provided unaudited preliminary results for its second-quarter earnings on Thursday. For the quarter, the company expects its cannabis revenue to be 62 million–66 million Canadian dollars. However, ACB expects 12 million Canadian dollars of provisions for returns, price reductions, and future requirements. By removing these provisions, ACB's net revenue could be 50 million–54 million Canadian dollars. Management expects the medical revenue to be consistent with the previous quarter. They expect ACB's international revenues to fall due to supply interruptions, while its bulk sales could witness a significant fall. However, management expects ACB's revenue from consumer cannabis to rise before applying the provisions mentioned above.
Article continues below advertisement
The company's management expects its production cost to be below 1.00 Canadian dollar for one gram of dried cannabis. They expect the sales and marketing expenses to be 28 million–32 million Canadian dollars. Meanwhile, the general and administrative costs could be 70 million–75 million Canadian dollars. For the third quarter, management expects little or no growth from the second quarter due to industry headwinds. 
Stock performance
ACB is going through a rough phase. After falling 56.5% last year, the company is trading 7.4% lower this year as of Thursday. The stock price fell due to a weak performance in the previous two quarters and rising debt. Also, management's decision to scale down its expansion plans had a negative impact on the stock price. However, on Monday, the company announced that it received EU GMP certification for its Aurora River production facility. On the same day, the company announced that German regulators approved it selling medical cannabis products. The announcements led to an increase in the company's stock price. Read What Drove Aurora Cannabis Stock Yesterday? to learn more. Meanwhile, Canopy Growth (TSE:WEED) has returned 3.1% YTD. Aphria (NYSE:APHA) and Cronos Group (NASDAQ:CRON) have lost 14.0% and 6.3% of their stock values, respectively.