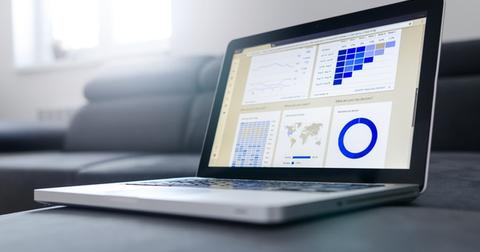 5 Things We Learned from Alphabet's Earnings Report
By Ruchi Gupta

Updated
Google parent Alphabet (NASDAQ:GOOGL) released its financial results for the fourth quarter ending in December 2019 after the market close on Monday. The company's earnings report was a mixed bag. However, we gained much more information than in past reports. Here are the five things we learned from the report.
Article continues below advertisement
Alphabet's revenue growth slowed down
Alphabet disclosed YouTube revenue for the first time
For the first time, Alphabet disclosed YouTube revenue. Notably, YouTube generated $4.7 billion in advertising sales in the fourth quarter—up from $3.6 billion a year ago. YouTube's advertising sales hit $15.5 billion in fiscal 2019 and rose from $11.2 billion in fiscal 2018.
Article continues below advertisement
Cloud business growing due to a larger sales team
Alphabet's cloud computing business generated $2.6 billion in revenue in the fourth quarter of 2019 compared to cloud revenue of $1.7 billion in the fourth quarter of 2018. In 2019, the cloud revenue rose to $8.9 billion from $5.8 billion in 2018.
The growth is due to aggressive hiring in the cloud business. Alphabet has staffed its cloud team with executives from Oracle (NASDAQ:ORCL), Microsoft (NASDAQ:MSFT), and German software giant SAP SE (NYSE:SAP). Currently, the company wants to triple the size of its cloud salesforce. Market leaders Amazon (NASDAQ:AMZN) and Microsoft have larger salesforce, so Alphabet wants to catch them.
Other bets are still minimal but growing
Alphabet's other bets revenue rose 12% YoY to $172 million in the fourth quarter. However, the bets remain a negligible piece in terms of contributing to the company's earnings. The other bets contributed less than 0.4% of Alphabet's total revenue in the fourth quarter.
The other bets revenue growth followed Waymo launching its ride-hailing service under "Waymo One." Waymo continues to explore other revenue opportunities like freight trucking and technology licensing. Uber Technologies could become Waymo's license client. The other bets revenue growth also followed Loon's contract wins in Kenya and Peru.
Cash reserve shrinks amid infrastructure investments
Alphabet's earnings report revealed a decline in the company's cash reserve. The company exited the fourth quarter with $119.7 billion in cash—down from $121.2 billion in the third quarter. The dip in Alphabet's cash reserve comes amid big infrastructure spending, particularly in the cloud computing division. Last year, the company announced a plan to invest over $3.0 billion to expand its cloud infrastructure across Europe. Alphabet's Google unit is building data centers for its cloud business in other places around the world.