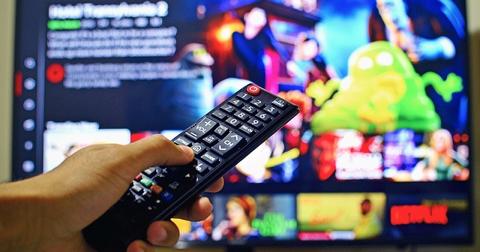 Why Is Disney+ in the French Government's Crosshairs?
By Ruchi Gupta

Updated
France plans to hit video streaming providers like Walt Disney (NYSE:DIS) with local content spending demand, Bloomberg reports. The French government is working on a law that would compel services like Disney+ and Netflix (NASDAQ:NFLX) to spend at least 25% of the revenue they generate in the country on local content production.
The law, which could come into force in the second half of 2020, would also impact Amazon (NASDAQ:AMZN) and Apple. Amazon runs a video streaming service called "Amazon Prime Video," which is attached to its Prime loyalty program. Last fall, Apple launched a video streaming service called "Apple TV+." Disney launched Disney+ less than two weeks after Apple TV+ debuted.
Article continues below advertisement
Disney+ coming to France in March
At the end of last year, Disney+ launched in five countries—the US, Canada, Australia, New Zealand, and the Netherlands. The service will likely arrive in France and other European countries in March this year. The services will likely launch in India as well.
Disney+ is the company's most important product. The service is part of Disney's efforts to counter the impact of cord-cutting, which has effectively diminished the conventional pay-TV market.
Disney pulled out all of the stops to make the Disney+ launch a success. The company yanked its movies from Netflix to offer them on Disney+. Disney barred Netflix from advertising on its television networks to preserve space for Disney+ promotions. At $6.99 a month, Disney+ costs significantly less than Netflix. In comparison, Netflix's standard plan costs $12.99 a month.
Disney+ drew more than 10 million subscribers on the first day—a major milestone for a service arriving on a scene that Netflix dominated. The service could have wrapped up 2019 with more than 20 million subscribers. Disney+ aims to have 60 million–90 million subscribers by 2024. However, Netflix is still miles ahead. The service had nearly 160 million subscribers at the end of the third quarter of 2019.
Disney will launch its Disney+ service in France in partnership with local pay-TV provider Canal+. Netflix also teamed up with Canal+ to include its service in its pay-TV bundle.
US tech companies protest France's digital services tax
The French government plans to demand that services like Disney+ invest a specific portion of their revenue on local production. The demand comes amid tensions with the US about a special tax targeting big tech companies. US tech corporations from Google (NASDAQ:GOOGL) to Facebook (NASDAQ:FB) have protested France's digital services tax. The Trump administration supports the companies. Currently, US and French officials are negotiating a compromise on the controversial digital services tax.