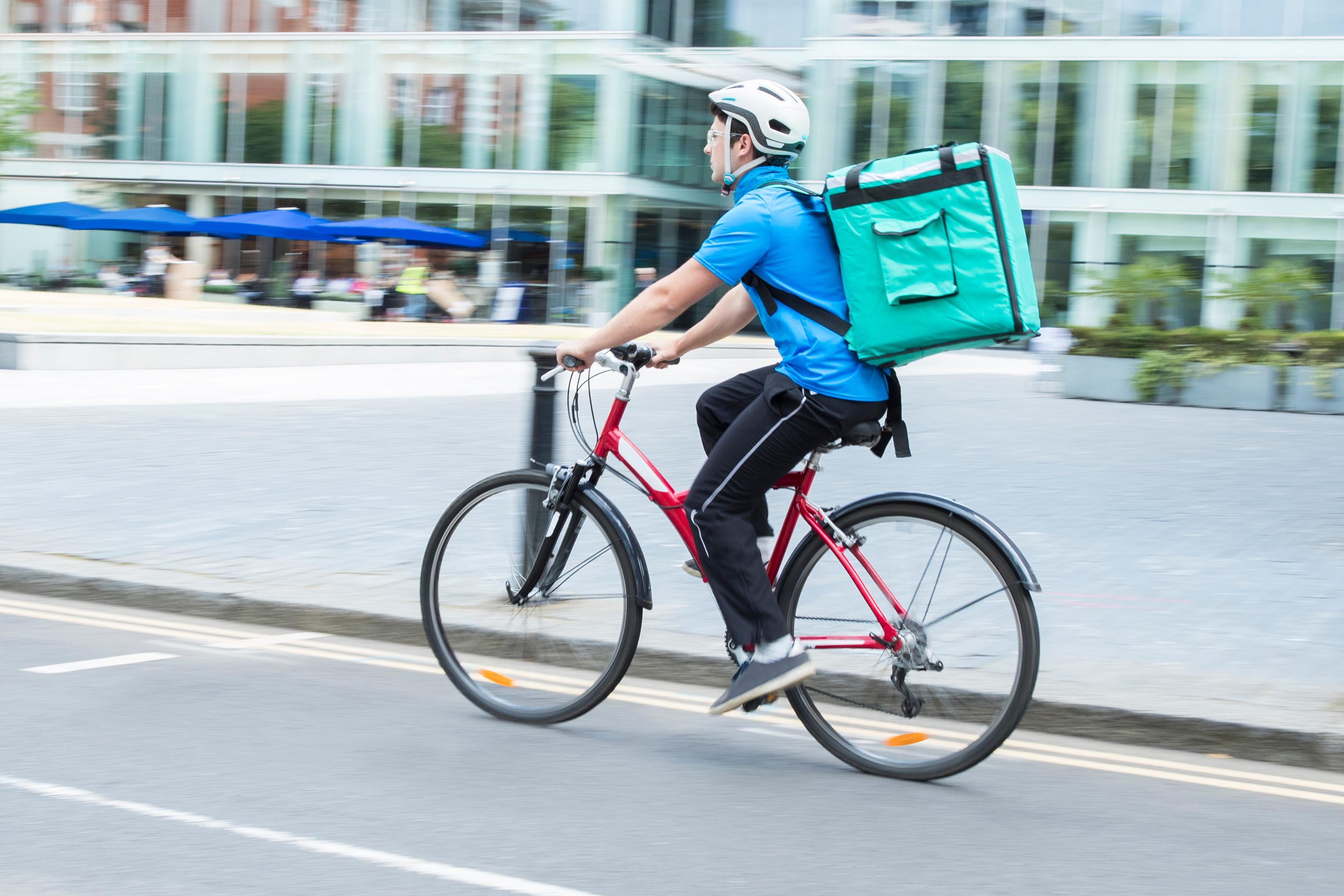 Why GrubHub Stock Soared Yesterday
Shares of leading food delivery company GrubHub (NYSE:GRUB) gained 12.6% yesterday. The stock closed trading at $54.75 on January 8, 2019. So, what caused shares to rise by a double-digit percentage?
According to a Wall Street Journal report, GrubHub is exploring strategic options (read: acquisition) and has hired advisors for the possibility of a sale. This news also sent the stock of Uber higher by 3.4% yesterday. In December 2019, Needham analyst Brad Erickson was optimistic about a GrubHub acquisition, according to this report from The Fly.
Article continues below advertisement
What are the strategic options for GrubHub? Is it open to a sale to competitors such as Door Dash or Uber Eats? Do these competitors have enough capital to acquire GrubHub, as it's currently valued at $4.9 billion? Will the management take the company private, as suggested by Bloomberg analyst Mandeep Singh?
Despite the upward movement witnessed on January 8, GrubHub stock is trading 38% below its 52-week high. Investors lost 40% on October 29 last year after the company reported its third-quarter earnings that day.
GrubHub had then reported sales of $322.1 million with earnings of $0.27. Wall Street estimated earnings of $0.27, and revenue was also in line with expectations. However, the company forecast sales between $315 million and $335 million in the December quarter. This was well below analyst revenue estimates of $387.47 million.
Article continues below advertisement
GrubHub leads the US Northeastern markets
GrubHub has been facing rising competition from Uber Eats and DoorDash, which has impacted its top-line growth. According to a recent report from Second Measure, DoorDash leads the food delivery space in the United States with a share of 37%.
The other top players include GrubHub, Uber Eats, and Postmates, with shares of 30%, 20%, and 10%, respectively. DoorDash is fast gaining traction and experienced significant growth of 113% year-over-year in November 2019. It has raised $2.1 billion in funding to date, according to Crunchbase, and might also be publicly listed in 2020.
The Second Measure report further states that "The top two food delivery services may be close in U.S. market share, but their strongholds are in different regions. Grubhub is the most popular service in many Northeastern metro areas, including New York, Boston, and Philadelphia. DoorDash rakes in more than half the sales in the two biggest Texas metros, Dallas-Fort Worth and Houston."
While GrubHub continues to have a stronghold in the US, it will continue to be impacted by a space that is experiencing rising competition. Customers are no longer loyal to a single food delivery service and are open to multiple options.
According to Second Measure, 83% of GrubHub customers did not try any other food delivery service in the second quarter of 2017. This figure has since fallen to 61% in 2019, driven by promotional pricing and related offers.
What's next for GRUB and investors?
GrubHub ended the September quarter with 21.2 million Active Diners. The average daily orders on the platform for Q3 stood at 457,300, resulting in quarterly sales of $322.1 million. Though the company has partnerships with eight of the ten largest food brands in the US, GrubHub is not an exclusive delivery partner for these chains.
GrubHub has estimated that the food delivery market in the US is worth $200 billion annually. However, with rising competition in a low-profit market, GrubHub is struggling with declining sales. Analysts have since revised their revenue estimates to $325.56 million for the December quarter. This indicates year-over-year growth of 13.2%.
GrubHub's sales growth is expected to decelerate from 28.7% in 2019 to 12.6% in 2020. Analysts also expect the company's profit margins to fall by a massive 52.4% in 2019 and by 72.2% in 2020.
While GrubHub's earnings growth in the last five years stood at 23%, it is expected to fall by 30.3% in the next five years. Since August 2018, investors have lost 63% in market value. The stock may fall if the company issues a less-than-impressive guidance for 2020.
GrubHub stock is trading at a forward price to earnings multiple of 249x. It has a price to sales ratio of 3.93x and an enterprise value to EBITDA ratio of 51.5x, indicating that the stock continues to trade at a premium.
Analysts have a 12-month average price target of $41 for GrubHub, which is 25% above its current trading price.