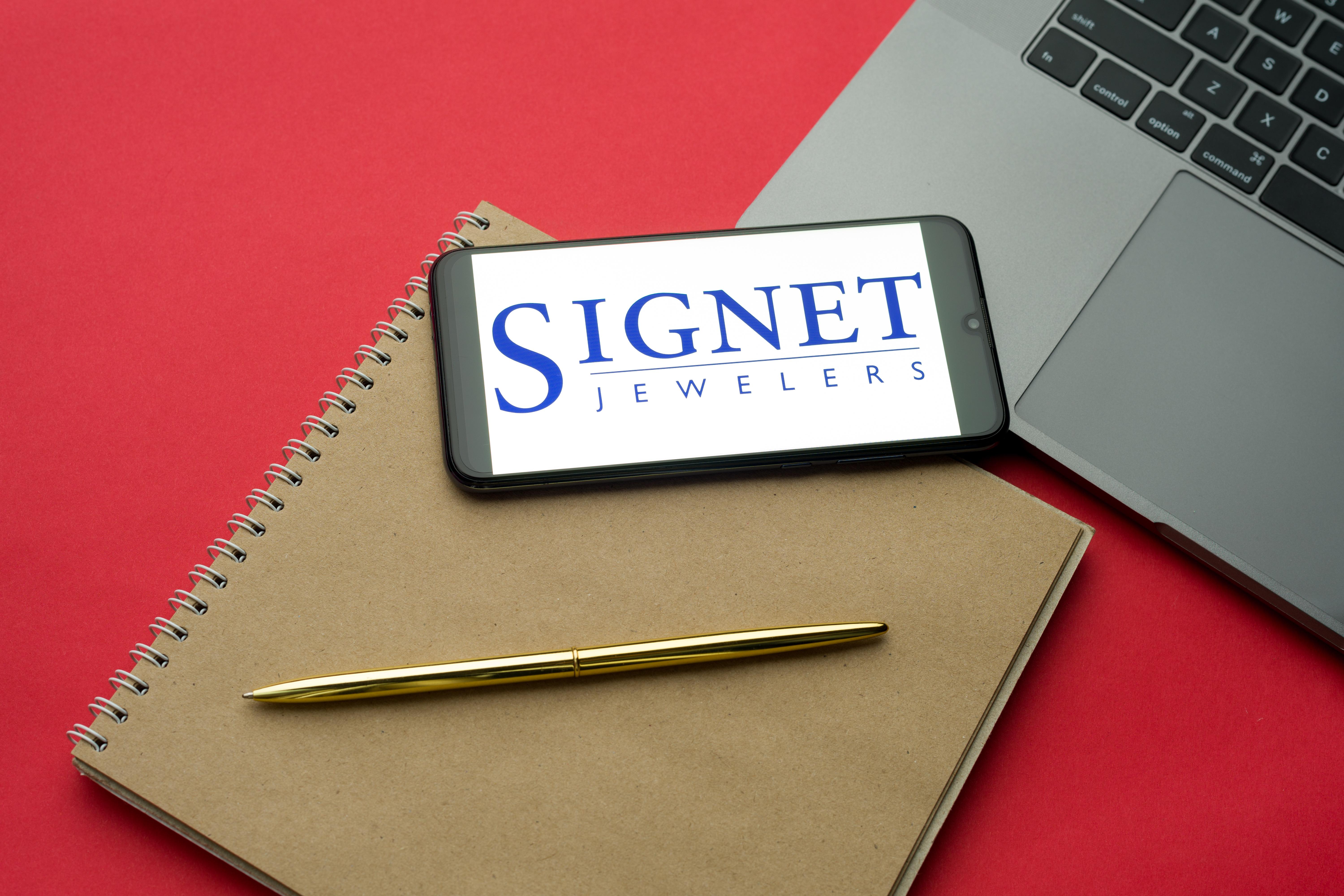 Why Did Signet Stock Fall About 13%?
By Amit Singh

Jan. 3 2020, Published 8:07 a.m. ET
Shares of Signet Jewelers (SIG) fell about 13% on Thursday.
Article continues below advertisement
Wells Fargo downgraded Signet stock
Wells Fargo analyst Ike Boruchow downgraded Signet stock to "underweight" from "equal weight." Also, analysts cut the target price to $12 from $16.
The analyst remains cautious about Signet's prospects. He expects persisting challenges to continue to take a toll on the stock in 2020.
Notably, Signet stock has underperformed the broader markets for a long time. The stock fell 31.6% in 2019 compared to 28.9% growth in the S&P 500. Signet stock fell about 44% in 2018 and 40% in 2017. In comparison, Tiffany (TIF) stock closed nearly 66% higher in 2019.
What impacted Signet stock?
Signet stock's underperformance stems from its weak financials. Notably, the company beat analysts' consensus estimates in the past eight quarters. However, the revenues and EPS continued to decline.
During the last reported quarter, Signet Jewelers beat Wall Street's estimates. The company's comparable-store sales returned to growth after a long time, while its losses narrowed. Also, Signet raised its fiscal outlook, which helped its stock recover.
Notably, the company's comps growth reflected higher levels of clearance sales, which we don't expect to sustain in the coming quarters. Signet is struggling to lift its sales in international markets, which reflects challenges in the UK. Also, the company posted a loss in the third quarter.
We expect Signet's sales to decline in the coming quarters, which reflects a lower average transaction value and a decline in the number of transactions. The company's bottom line might still be weak. We think that weakness in the base business could weigh on Signet's bottom line.
Article continues below advertisement
Analysts' consensus estimate
The consensus estimate indicates that Signet's top and bottom line could continue to decline in the fourth quarter of fiscal 2020. Analysts expect the trend to continue in fiscal 2021 as well. Overall, analysts expect about a 4% decline in Signet's top line in the fourth quarter of fiscal 2020. Meanwhile, analysts expect a low-single-digit decline in the company's sales in fiscal 2021.
Analysts project a double-digit decline in Signet's bottom line in the fourth quarter of fiscal 2020. The weakness will likely persist in fiscal 2021 with more pressure in the first half. For the fiscal year, analysts project a mid-single-digit decline in Signet's EPS.
The company expects its comparable store sales to decrease by 2%–4% in the fourth quarter, which will likely drag the net sales down.
Target price indicates downside in the stock
Analysts have a consensus target price of $16 on Signet stock. The target price indicates a downside of about 15.5% in the stock based on its closing price of $18.93 on Thursday.
Among the analysts covering the stock, 60% recommend a "hold," while 40% recommend a "sell."