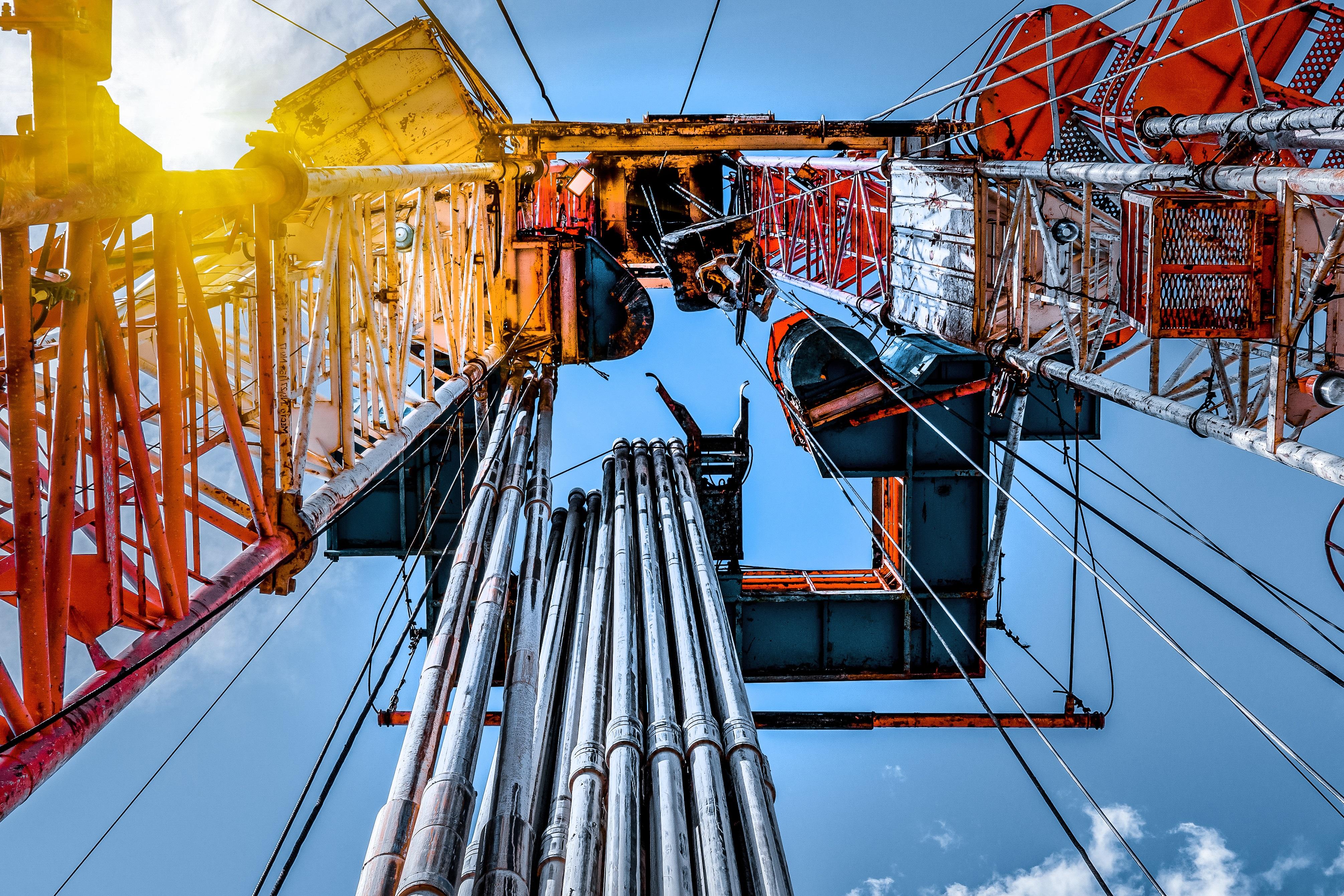 Why Analysts Prefer Chevron over ExxonMobil
By Maitali Ramkumar

Jan. 2 2020, Published 11:22 a.m. ET
Mega oil companies Chevron (CVX) and ExxonMobil (XOM) saw a weak 2019. Their earnings slid in the first nine months of the year, which reflected in their stock performance.
Article continues below advertisement
Chevron and ExxonMobil stocks in 2019
While ExxonMobil stock rose 2.3% last year, Chevron stock increased a bit more, by 10.8%. However, both stocks underperformed the equity market. The S&P 500 (SPY) rose 28.8% in 2019.
Royal Dutch Shell (RDS.A) and BP (BP) stocks were also weak last year. Shell stock rose marginally, by 1.2%, and BP fell 0.5%. Oil prices impacted the stocks.
Last year, WTI prices fell 12.1% year-over-year to $57 per barrel. Energy stocks usually correlate positively with oil prices. ExxonMobil and Chevron stocks correlated strongly with WTI in 2019, with coefficients of 0.48 and 0.49, respectively. These figures show that 48% and 49% of the time, ExxonMobil and Chevron moved in the same direction as WTI. Shell and BP also had higher coefficients, of 0.52 and 0.57, respectively. Let's analyze how Wall Street analysts view these stocks as we enter 2020.
Wall Street's opinion on Chevron and ExxonMobil
Analysts have diverse opinions on Chevron and ExxonMobil in 2020. While most analysts suggest "hold" for ExxonMobil, most suggest "buy" fo Chevron. Their average target prices imply returns between 12% and 13%.
Chevron and ExxonMobil are covered by 25 analysts each. Of these, four (or 16%) rate ExxonMobil as a "buy" or "strong buy," and 17 analysts (or 68%) rate Chevron as a "buy" or "strong buy." The situation is reversed for "hold" ratings. While 20 analysts (or 80%) rate ExxonMobil as a "hold," eight (or 32%) rate Chevron as a "hold." Furthermore, one suggests "sell" for ExxonMobil. Chevron has no "sell" ratings.
Analysts' mean price target for ExxonMobil stock is $79, which implies a 12% upside from its current level. Similarly, analysts' target of $137 for Chevron implies a 13% upside.
Article continues below advertisement
Why analysts prefer Chevron over ExxonMobil
Analysts' ratings suggest they prefer Chevron over ExxonMobil. They may prefer Chevron due to its robust financials. The company had low debt in its capital structure at the end of September. The company's total-debt-to-total-capital ratio stood at 17% in Q3 2018, the lowest among peers. In comparison, ExxonMobil's debt ratio was 19%. Shell and BP's ratios were even higher, at 32% and 43%, respectively.
Lower debt is favorable as it gives a company the option to raise funds easily when necessary. If a company finds a lucrative investment option in the form of capex or an acquisition, it can easily raise debt without the market or credit rating agencies getting worried. Plus, during periods of lower earnings and cash flow, new debt could meet the company's short-term working capital needs.
In last year's first nine months, Chevron had enough CFO (cash flow from operations) to cover its vital capex and dividend cash outflow. For ExxonMobil, this wasn't the case. ExxonMobil was unable to cover its high capex and dividend expenses with its CFO, and raised its debt to fill the gap. While Chevron's cash flow surplus was 23% (as a percentage of its CFO), ExxonMobil's shortfall stood at 22%.
Article continues below advertisement
Earnings outlook
Whereas Chevron is financially stronger than ExxonMobil, the latter has a better earnings outlook for 2020. Analysts expect Chevron's EPS to rise by 8% in 2020, and ExxonMobil's to increase by 42%. That's a huge difference.
There are several reasons for this difference. Some main reasons are ExxonMobil's low earnings base in 2019 and its robust hydrocarbon output.
Analysts expected ExxonMobil's earnings to fall by 45% in 2019, the most among peers. The company's small earnings base last year boosted its capacity for earnings growth this year.
ExxonMobil's upstream portfolio
ExxonMobil has a robust upstream portfolio. Its main projects are positioned for long-term growth, and its Permian Basin and Liza Phase 1 assets should add to the company's oil and gas production this year.
The company's Permian assets, which now have net resources of about 10 billion boe (barrels of oil equivalent), are ramping up rapidly. ExxonMobil expects production from the region to reach 1 million boe per day by 2024.
Article continues below advertisement
Also, ExxonMobil's Liza Phase 1 is set to ramp up to 120 thousand barrels of oil in the next few months. Liza is the first discovery in XOM's offshore Guyana mega block, Stabroek. ExxonMobil and partners have begun production in the region within just five years of discovery, much faster than the average time taken to develop a deepwater field. The company has had 15 discoveries in the block, with more than 6 billion boe of estimated recoverable resources.
On the latest discovery in the region, ExxonMobil senior vice president of exploration and new ventures Mike Cousins said, "New discoveries in this world-class basin have the potential to support additional developments." He added, "Our proprietary full-wave seismic inversion technology continues to help us better define our discovered resource and move rapidly to the development phase."
Article continues below advertisement
Chevron upgrading its portfolio
Chevron has focused on upgrading its upstream portfolio by selling non-core assets and investing in high-return projects to prepare for long-term lower energy prices. The company aims to generate returns throughout the oil price cycle. To learn more about its strategy, read Can Chevron Churn Profits across the Oil Price Cycle?
In 2020, its key Permian, Bigfoot, Gorgon, Wheatstone, and Gulf of Mexico assets could support the company's total hydrocarbon production. Last year, the company produced oil and gas at record rates. In the next year, that high production base could mean lower hydrocarbon growth for Chevron.
Overall
Analysts are bullish on Chevron due to its strong financials. However, most analysts suggest "hold" for ExxonMobil stock due to the company's growth prospects in 2020. Analysts might be waiting for more concrete results from the company before switching their rating to "buy." To learn more about oil stocks in 2020, read Best Energy Stocks: Target Prices and Upside Potential.