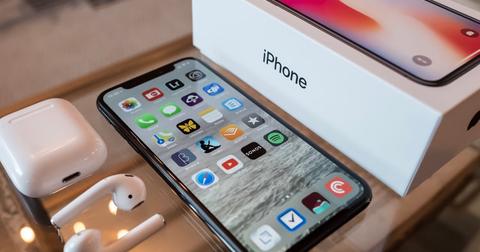 Why Analysts Have Mixed Views on Apple Stock
By Namrata Sen Chanda

Jan. 6 2020, Published 7:39 a.m. ET
Analysts got increasingly bullish on Apple (AAPL) stock after it touched $300 on January 2 for the first time after its stock split in June 2014. On January 3, Bank of America raised its target price on the stock to $330 from $290, according to a CNBC report. The bank cited strong iPhone sales in 2020 as the main reason for the upgrade. Bank of America said, "In our view iPhone demand remains strong, and in Oct and Nov Apple increased iPhone channel inventory by about 0.5mn units."
Article continues below advertisement
Besides being optimistic about iPhone demand, Bank of America also expects a strong demand for wearables and 5G. According to CNBC, the bank expects "longer-term Apple benefits from (1) 5G adoption, (2) strong wearables portfolio, and (3) continued y/y gross profit dollar growth which is favorable for stock price trend." Wamsi Mohan, a Bank of America analyst, also expects a "double digit y/y App store revenue growth."
On the same day, RBC Capital increased its price estimate on Apple stock to $330 from $295, according to CNBC. The firm said that the iPhone's current success and heightened interest in AirPods led to a higher target price. RBC Capital said, "…we believe better customer reception and our outlook for the FY21 (5G) lineup warrant a higher multiple, and we raise our price target accordingly." RBC analyst Robert Muller said, "In short, 11/11 Pro interest has been higher and higher-for-longer, which we expect to support Dec-qtr sales results," according to a CNBC report.
Article continues below advertisement
Apple likely to release two iPhone SE2 in 2020
Meanwhile, on January 2, Digitimes, citing industry sources, reported that Apple might launch six iPhone devices this year. There would be four OLED models and two LCD models. Mac Rumors stated that the tech giant might also launch two "iPhone SE2" models by the end of this year. The Digitimes report is in line with Apple analyst Ming-Chi Kuo's prediction early in December 2019. The analyst indicated the launch of five iPhones in 2020. Kuo forecast a single iPhone SE2 with an LCD screen in the first six months of 2020, noted Mac Rumors. The other iPhone models would be high-end OLED ones with screen sizes of 5.4 inches, 6.1 inches, and 6.7 inches in the second half of the year.
The iPhone SE2 will likely be priced at $399, according to a CNBC report in October 2019 citing Ming-Chi Kuo. By launching two affordable iPhones, Apple wants to replicate the success of the iPhone 11. In fact, the company wants to go a step further by going in the sub $500 range. After seeing an astounding response for iPhone 11 in emerging countries, Apple is forming strategies along the same lines. LiveMint quoted IDC India's Associate Research Manager, Client Devices, Upasana Joshi, regarding Apple's plans for India. She said, "..for the coming quarters, Apple should continue to focus more on the $700-$850 (₹50,000- ₹61,000) segment."
Article continues below advertisement
Goldman Sachs and Rosenblatt are bearish 
Not all of the analysts are upbeat about Apple in the long run. Yesterday, Goldman Sachs added Apple to its list of the most overvalued stocks that will fall more than 20%, according to Business Insider. The investment bank's chief US equity strategist, David Kostin expects Apple stock to fall 35% in 2020. He also predicted "unimpressive" earning growth for Apple in the next few years.
Similarly, in December 2019, Jun Zhang from Rosenblatt Securities lowered his target price on Apple to $150, according to a MarketWatch report. This indicates nearly a 50% downside from current levels. Slowing iPhone 11 demand in China is the reason behind Zhang's bearish stance. He even expects a 60% sequential decline in the manufacturing of the iPhone 11 series. Zhang said, "We expect more production cuts in March as Apple will see increasing headwinds from aggressive 5G smartphone launches in China and 5G service promotions in China begin in March."
Apple's growth in 2020 hinges on its new iPhone line up
In 2019, Apple stock rose more than 85% and delivered a stellar performance. We think that the stock will continue to see a sustained increase in the long run. The company's results for the first quarter of fiscal 2020 will give investors a view of its holiday season performance. However, in the short term, the stock's movement might remain subdued due to the broader market sentiment. Investors are cautious in the near term due to tension in the Middle East.
For Apple, the new line of iPhones could be the company's trump card in 2020. If analysts' predictions are anything to go by, the first iPhone will launch in the next six months. We'll get an idea about whether the company's launches are in tune with analysts' predictions. With more affordable iPhones in the product line up, Apple might win back its lost smartphone market share. However, there's also a risk that these new low-priced models might cannibalize the iPhone 11. We'll have to wait and see how things pan out for the tech giant this year.