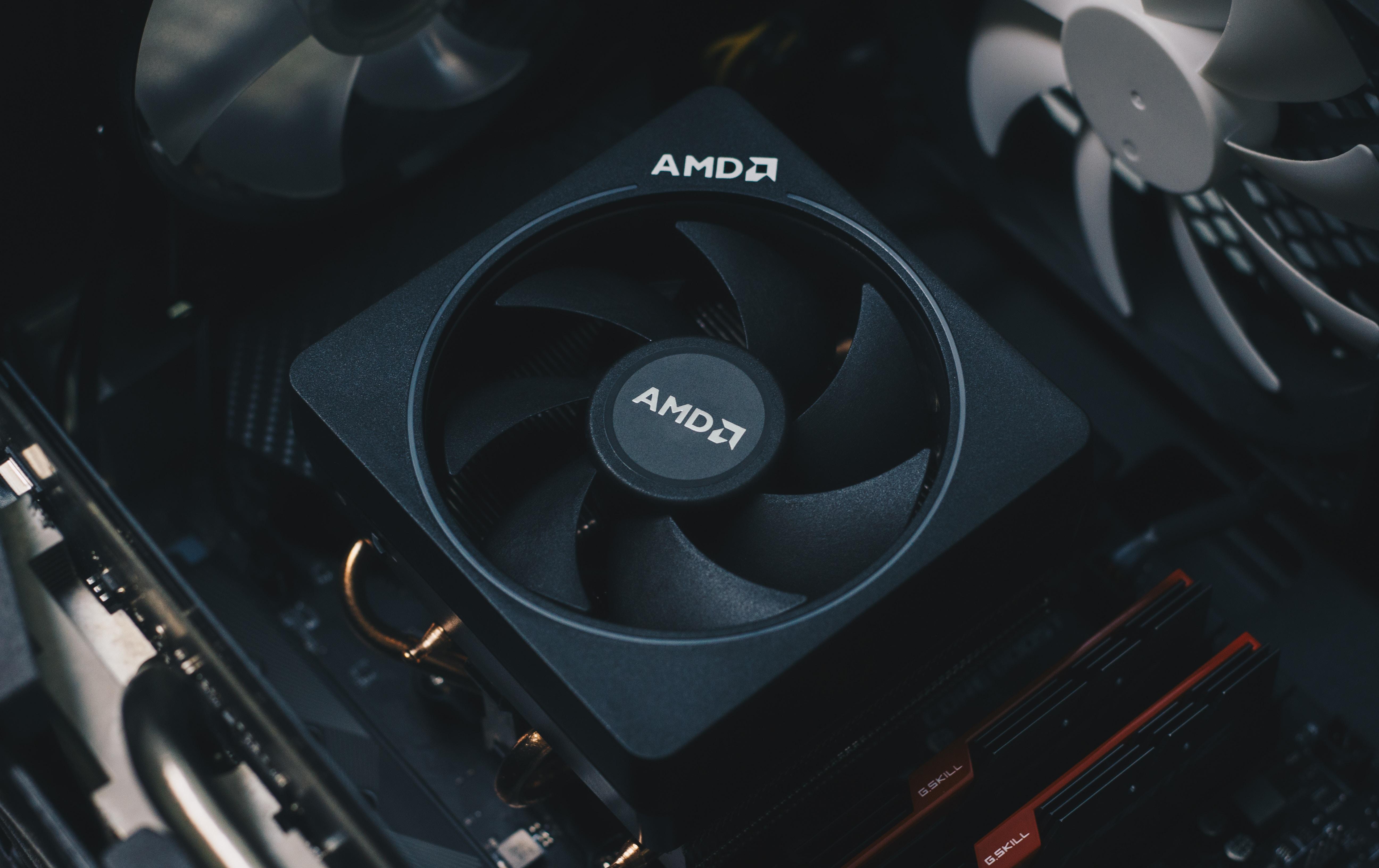 What Drove AMD Stock to a New High of $49?
By Puja Tayal

Jan. 4 2020, Published 8:30 a.m. ET
Yesterday was a historic day for Advanced Micro Devices (AMD). The stock rallied over 7% to an all-time high of $49.25. This AMD stock rally comes after the firm took the tag of the best performing stock in the S&P 500 Index (SPY) in 2018 and 2019, growing ~80% and 148%, respectively.
There were many elements behind yesterday's rally. The stock rose ahead of AMD's presentation at CES 2020 (Consumer Electronics Show) and after Nomura Instinet's price target raise. Then there was news around AMD getting a bigger pie of TSMC's 7nm (nanometer) capacity. Plus, PassMark benchmark painted an inflated picture of AMD CPU market share, reaching a 40% mark.
In this article, we will look at all these moving elements and what they mean to AMD investors.
Article continues below advertisement
AMD stock rallies to a new high – the technical and valuation
Last year, AMD stock rose by 150%. This is five times the S&P 500 Index rise of 32%. AMD also outperformed peers Intel (INTC) and Nvidia (NVDA), which rose 27% and 73%, respectively. AMD's strong rally even increased its 50-day moving average to $39. The RSI (Relative Strength Index) of 78 shows investors have overbought the shares ahead of the CES 2020.
This rally increased AMD's market cap to $55 billion from $32 billion in September 2018. Currently, it is trading at a forward PS ratio (price-to-sales) ratio of 6.3x. This is slightly below its peers' 7.0x ratio. Looking at the ratio, AMD seems adequately valued to its peers.
In 2019, AMD's stock rallied due to new product launches, which improve its revenue, ASP (average selling price), and margins. Last year was weak for the semiconductor industry. Because of this, Intel and Nvidia expected no growth or negative growth (-8%) in annual revenue.
Even in this weak macro environment, AMD expects mid-single-digit revenue growth driven by market share gains. It was this growth that made AMD the best performing stock of 2019.
Wall Street has a bullish price target for AMD stock
Let's look at the never-ending rally of AMD stock and its 2020 product roadmap. Many Wall Street analysts went bullish and raised their price target. Yesterday, Nomura Instinet analyst David Wong increased his price target on AMD stock by 45% to $58 from $40, according to MarketWatch.
The new price target represents a growth of 18% from the current trading price. AMD's new 7nm and 7nm+ product launches made Wong bullish. Additionally, Rosenblatt Securities analyst Hans Mosesmann was bullish as well.
Article continues below advertisement
Wong stated that the new products would strengthen AMD's competitiveness and increase their market share. Increased competitiveness will help AMD command a higher price, thereby raising its overall ASP, whereas rising market share will increase its volume. A combination of higher volume and ASP will drive its revenue and earnings, just like in 2019.
According to Nasdaq, Mosesmann believes that AMD stock can hit $65 on the back of its 7nm CPUs (central processing units) and GPUs (graphics processing units) launches. Also, he stated that the 7nm gives AMD technological advantage over Intel and Nvidia in high-performance computing. He even made AMD his top semiconductor pick for 2020.
AMD stock could rise post-CES 2020
Investors will get a glimpse of AMD's 2020 product roadmap on January 6. This is when CEO Lisa Su takes the stage at the CES 2019. Investors can stream the event live on the AMD YouTube channel. At last year's CES, Su set the stage on fire with the launch of the world's first 7nm desktop GPU Radeon VII.
Also, she gave a glimpse of AMD's Zen 2-based Ryzen and EPYC CPUs, which were launched throughout the year. These products increased its PC and data center CPU and GPU market share.
Article continues below advertisement
History might repeat itself at CES 2020. In November 2019, Lisa Su told VentureBeat, "Even though 2019 was a big product year, I think 2020 will be an even larger product year for us." She stated that, to boost AMD stock, the company would launch its Zen 2-based Ryzen Mobile platforms in early 2020.
CEO Lisa Su offers some details
Plus, it plans to launch its next-generation Zen 3 and RDNA 2 architecture in 2020. Like last year, AMD might give a glimpse of the Zen 3-based Ryzen 4000 series CPUs and APUs (accelerated processing units) and EPYC Milan server CPU at CES 2020.
Su might launch Ryzen Threadripper 3990X high-end desktop CPU. AMD announced this CPU in November 2019 during the launch of its first third-generation Threadripper CPU.
Article continues below advertisement
We believe that Su may also give details about its RDNA 2 architecture-based Navi 21 GPU called the "Nividia Killer." This big Navi GPU has been the talks of the rumor mills, which expect it might feature ray-tracing technology. According to the latest rumor on Taiwanese message board, PTT, translated by Digital Trends, Navi 21 will be twice the size of the existing Navi 10 and offer double the performance. It remains to be seen what of the above announcements Su makes at CES 2020.
The truth behind AMD's CPU market share gains
All the above products will launch throughout 2020 and help AMD stock win market share. Jon Peddie Research revealed AMD's and Nvidia's GPU market share, but that is not the case with CPU. Three data sources tell the CPU market share.
First is Mercury Research, which states AMD's x86 CPU market share. It excludes non-x86 CPUs like ARM-based and Qualcomm's Snapdragon-based CPUs. According to Mercury Research data revealed by Tom's Hardware, AMD's total x86 unit market share increased to 16% in Q3 2019 from 15.7% in Q3 2018.
Article continues below advertisement
PassMark data has shortcomings
Second is PassMark data, which shows that AMD's x86 CPU market share is reaching close to 40%. However, this data does not tell the actual CPU market share. This is because its user base does not define the population, stated Digital Trends. The article and the PassMark footnotes listed some shortcomings of PassMark data.
Firstly, PassMark only covers x86 based CPUs.
Secondly, it also includes the installed base of the last five to ten years.
Thirdly, it only includes Windows OS (operating system) PCs and excludes those operating on Chrome OS, macOS, and Linux.
Fourthly, it only reveals data of those systems that run PassMark benchmarking software to test their new system. Most enthusiasts use this software. Hence, the data only shows that many enthusiasts purchased AMD CPUs.
Lastly, PassMark data could be skewed towards AMD as it launched 7nm Ryzen desktop CPUs. Whereas, Intel didn't launch 10nm desktop CPUs.
The third is the Steam Hardware Survey. The survey shows the CPUs used by ~90 million monthly active gamers. In the gaming market, Intel leads with ~84% market share, while AMD takes the remaining 16%. Along with AMD stock, the company has a lower share. According to Wccftech, this is because AMD CPUs lag behind Intel in boost clock speeds, which is vital for gaming.
Article continues below advertisement
AMD could become biggest TSMC 7nm customer
The onus of AMD's 2019 market share gains goes to the new products built on TSMC's (TSM) 7nm node. Some of the most popular 7nm Ryzen CPUs were its high-end Ryzen 7 3700X and Ryzen 9 3900X CPUs. The demand outpaced supply, forcing AMD to delay the launch of its Ryzen 3950X by a month.
At the same time, TSMC is rumored to have extended its 7nm lead time by six months. In an interview with Anandtech, AMD CTO Mark Papermaster clarified that TSMC did not face supply shortage. It was the higher than anticipated demand that caused the shortage. So, AMD resolved this issue by producing more with TSMC.
Taiwanese newspaper Apple Daily, citing supply chain sources, reported that AMD could consume 21% of TSMC's 7nm capacity in the second half. This 21% equates to 30,000 WPM (wafer starts per month). Thus, this makes AMD TSMC's largest 7nm customer.
AMD will have more TSMC's 7nm capacity at its disposal in the second half as the foundry's major customer Apple will move to 5nm node. This news bodes well for AMD. This is because the company will need large volumes of 7nm APUs for Sony's and Microsoft's next-generation game consoles.
AMD stock summary
All the above factors paint an optimistic picture for AMD stock in 2020. Hence, the AMD stock price target of $58 and $65 looks achievable in 2020. This is thanks to their new product launches and limited competition.