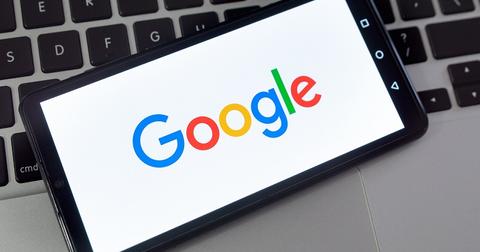 What Could the Huawei-TomTom Deal Mean for Google?
By Ruchi Gupta

Updated
Chinese smartphone maker Huawei Technologies and Dutch navigation technology company TomTom have reached a deal. Notably, the deal seems to threaten Google (NASDAQ:GOOGL). Huawei will adopt TomTom's digital mapping technology in its smartphones, Reuters reported on January 17.
Huawei has relied on Google's digital mapping technology. The company's smartphones come preinstalled with Google Maps. However, blacklisting by the Trump administration last year cut the company's access to crucial US technologies. In September, Huawei launched its Mate 30 smartphone series without Google Maps and other popular Google apps. The Mate 30 smartphone has struggled to find buyers without Google apps.
Article continues below advertisement
Huawei wants to drop Google from its mobile apps supply chain
Huawei saw the impact that the Trump administration's blacklisting had on its smartphone business. The company wants to reduce its reliance on US technologies. Therefore, the company is working to develop its own alternative to Google apps. That is where TomTom comes into the picture. The TomTom deal opens a path for the telecom equipment manufacturer to replace Google Maps as the navigation app in its smartphones. The deal adds to Huawei's other efforts to drop Google from its mobile apps supply. In Europe and India, the company is offering huge cash rewards for developers to help it create alternatives to Google apps. The company has embrace apps that concern Google like the ToTok case showed.
Last year, Huawei executives hinted that the company might not return to using Google apps after its alternatives mature.
Google's advertising business
For Google, the Huawei-TomTom deal poses a huge threat to its most important business—advertising. First, apps like Google Maps, which Huawei wants to replace, display ads that generate revenue for Google. Second, Huawei has been a major distributor of Google's money-making apps like Google Maps and YouTube. Therefore, the company embracing TomTom could reduce the distribution opportunity for Google Maps. Also, the move could impact Google's advertising business, which contributes most of its revenue.
The risk of losing Huawei as an advertising apps distribution partner comes as Google's ads business faces other headwinds. Amazon (NASDAQ:AMZN) is taking a share of the advertising market. Also, Google's advertising business faces several antitrust investigations.