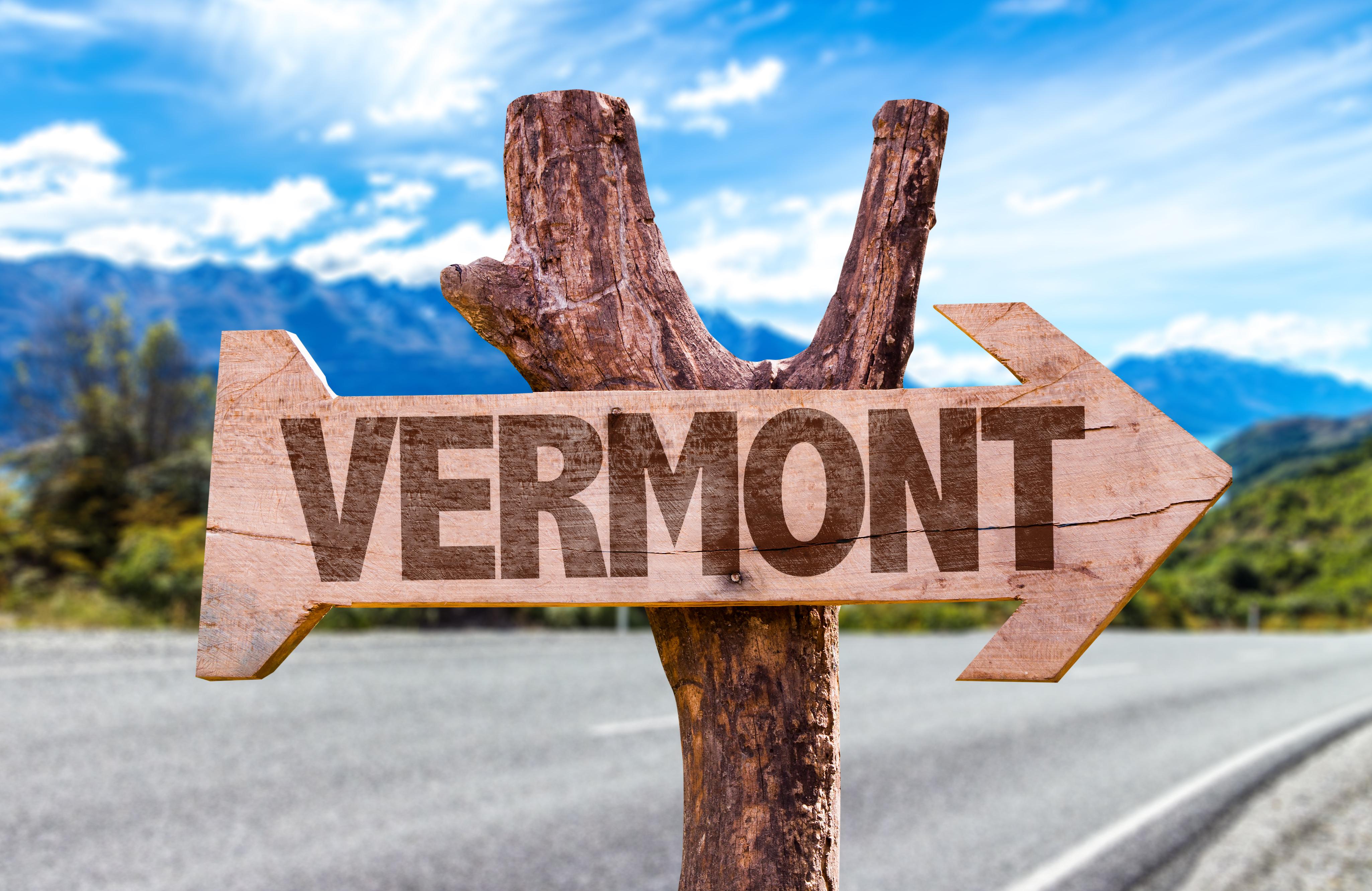 Vermont Could See Marijuana Sales in 2020
By Sushree Mohanty

Oct. 6 2020, Updated 4:48 p.m. ET
Marijuana is legal in Vermont for medical and recreational use. However, there are some limitations. For adult-use, the state only allows an individual to possess one ounce of cannabis and cultivate two plants. The state doesn't allow marijuana sales yet. Currently, there isn't a tax-and-regulate plan in Vermont. However, the state wants to get marijuana sales started in 2020.
Article continues below advertisement
Vermont could see marijuana sales in 2020
Despite recreational cannabis being legal in the state, the residents of Vermont can't enjoy various recreational cannabis products. Marijuana sales aren't allowed in the state. However, things could change in 2020. On January 15, a Marijuana Moment article discussed that Vermont's governor is open to allowing marijuana sales and legalization in the state. Earlier, the governor opposed marijuana sales due to concerns about the drug's influence.
Why did Vermont's governor change his stance?
Marijuana legalization brings in a lot of tax revenue to the states. Since the drug is still illegal on a federal level, all of the revenue goes to the states. Vermont's governor finally realized that the taxes from marijuana sales could be put to better use. Marijuana Moment stated the main reason the governor wants to utilize the revenue for an after-school program. Also, the marijuana industry has created employment opportunities in other states.
However, the governor wants to ensure that the state doesn't allow anyone to drive under the influence of marijuana. Many officials support regulating marijuana. They think that without clear regulations, it will be difficult to determine the potency levels and control black market activities.
Most lawmakers support legalizing marijuana sales in Vermont. They're pushing to pass a commercial cannabis bill.
Article continues below advertisement
The article stated that marijuana legalization has support from Senate and House members. Senate Judiciary Committee Chairman Richard Sears said, "We are shipping tax dollars out of state and fueling the economy in those states in this industry in another state." He also said, "We look forward to working with our House counterparts in a conference committee to arrive at a bill that is supported by most members of the legislature, the governor, and the general public."
Cannabis legalization attempts in 2020
Article continues below advertisement
Could a regulated cannabis market combat black market sales?
Vermont expects black market sales to reduce drastically once the state regulates cannabis sales. However, many factors are pushing consumers to the illegal market. First, the prices of cannabis products in the black market are lower. Second, the black market offers more variety and is easily accessible. Third, due to stricter regulations, opening legal stores takes time, which forces customers to illegal markets.
Sears also thinks that despite a regulated legal market, black market sales will take three or more years to subside completely.
Looking at other states' experiences, I think that the same situation could happen in Vermont as well. California legalized marijuana in 2016, but it's still struggling with rising black market sales. Canada legalized recreational cannabis in 2018, but its retail sales took a beating last year with illicit cannabis sales.
Article continues below advertisement
Cannabis companies took a hit last year
As a result, Canadian cannabis companies' revenue and profitability took a hit. Aurora Cannabis , Canopy Growth , Cronos Group , and Aphria focused on production after Canada legalized marijuana to meet the demand in 2018. However, the lack of legal stores and regulations caused a demand-supply imbalance, which had a negative impact on the companies. Compared to its peers, Aphria was in a better position. However, all of the cannabis stocks fell in 2019.
Canada plans to open more legal stores this year to successfully meet the demand for Cannabis 2.0 products. However, we'll have to wait and see how the store roll-out happens. In January, cannabis stocks have performed well up until now. We'll know more in the next month when Canopy Growth and Aurora Cannabis report their earnings results. As of Tuesday, Aphria has gained 1.9% YTD (year-to-date). Aurora Cannabis has fallen by 6.9%, while Canopy Growth has risen by 14.5%. So far, Cronos Group has gained 6.5% YTD.
Stay with us for more updates on the cannabis industry.