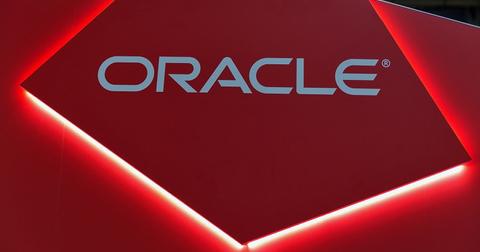 Three Ways Oracle Could Cause Google Problems in 2020
By Ruchi Gupta

Updated
Google has had a great start to 2020. The stock of Google parent Alphabet (NASDAQ:GOOGL) had gained 4.90% YTD (year-to-date) as of Wednesday. Oracle (NASDAQ:ORCL) stock was up 2.17% YTD. Alphabet now stands as the best-performing FAANG stock this year. Facebook (NASDAQ:FB) and Netflix (NASDAQ:NFLX) stocks have gained 4.86% and 4.85% YTD, respectively. Apple and Amazon stocks have gained 3.25% and 2.39% YTD.
Article continues below advertisement
It remains to be seen whether Alphabet will rally more or at least keep its early gains. Google has had a difficult relationship with Oracle for years, which could weigh heavily on Alphabet stock in 2020. Google is Alphabet's biggest unit, contributing more than 99% of its revenue. Here are three ways Oracle could cause problems in 2020.
Oracle and Google face off in Supreme Court in a high-stakes case
This year, the US Supreme Court will bring an end to the long-running Oracle-Google technology dispute. The stakes are high for the search giant. Oracle sued Google in 2010, accusing it of copyright infringement. Specifically, the software company claims Google used its technology without permission to make Android software, and wants the tech behemoth to pay it about $9.0 billion in damages.
But a financial loss would be just one blow to Google if Oracle wins the copyright case. Google lawyer Kent Walker has also warned that a win for Oracle would radically change how Google and other technology companies approach software development.
Google has suffered a series of setbacks in the copyright dispute with Oracle in lower courts. The Supreme Court is its last chance to escape Oracle's charges.
Article continues below advertisement
Antitrust investigators seeking views of Google's disgruntled competitors
Google cloud rivals join forces, intensifying competition
Google banks big on its cloud computing business to diversify its revenue sources outside advertising. The company has set its sights on beating Microsoft in five years to become the world's second-largest cloud company.
But a major breakthrough may not come easily for Google in the cloud market now that Oracle and Microsoft have teamed up. Oracle seems to be lending support to Microsoft to keep it above Google in the cloud market.