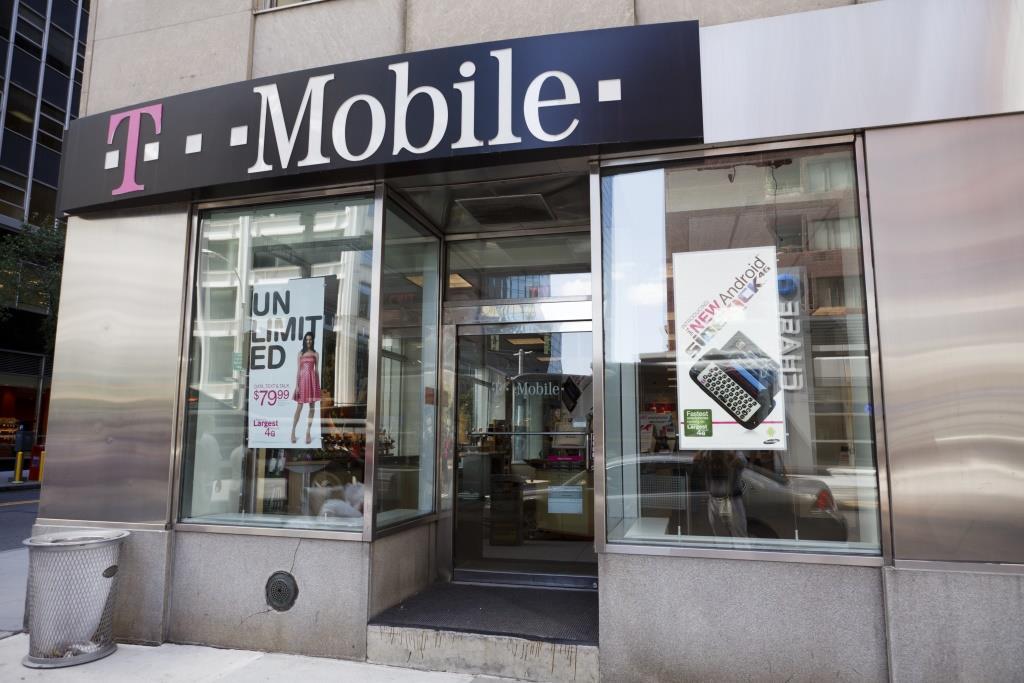 The Latest Odds of the T-Mobile–Sprint Merger Approval
By Ambrish Shah

Jan. 6 2020, Published 3:17 p.m. ET
On January 6, Cowen & Co. analyst Colby Synesael increased his target price on T-Mobile (TMUS) stock to $96 from $87. Synesael reaffirmed his "outperform" rating on the stock.
According to The Fly, "Synesael said he remains positive on T-Mobile and he expects more meaningful upside in 2020 on a no deal outcome as opposed to deal approval. The analyst believes the deal will be denied but sees upside because the company continues to execute and it is now generating significant free cash flow yet trades at just 7.0x EBITDA on a standalone basis."
Cowen & Co. analyst Paul Gallant also believes that US District Judge Victor Marrero will block the T-Mobile and Sprint (S) merger deal, reported LightReading on January 2. The analyst puts the odds of the judge approving the deal at just 40%.
Article continues below advertisement
Raymond James analyst Ric Prentiss expects the federal judge to rule in favor of T-Mobile and Sprint. The analyst puts the odds of the judge approving the merger deal at 55%. In a note to clients, Prentiss said, "As a result of the large number of state AGs still fighting the merger and the current lack of a settlement #3, we are lowering our probability of deal approval from 85% to 55%," reported FierceWireless on December 12.
T-Mobile and Sprint merger antitrust trial
Last month, the T-Mobile and Sprint merger deal faced a trial in Manhattan. The final decision on the case will be announced in February.
According to a Fortune report on January 3, Lightshed Partners analyst Walt Piecyk "concluded that the carriers had swayed the judge to approve the deal." Piecyk added, "Our optimism continues to grow about T-Mobile's ability to prevail…If T-Mobile prevails and the States are unable to obtain a stay while they appeal, we expect the companies to close the transaction." The analyst based his conclusions on the testimony of Dish Network (DISH) Chairman Charles Ergen, T-Mobile CEO John Legere, and former Sprint CEO Marcelo Claure.
Article continues below advertisement
In April 2018, a $26.5 billion merger deal was announced between T-Mobile and Sprint. The acquisition contract, however, is still pending. The District of Columbia and about 13 Democratic State Attorneys General sued to stop the merger agreement due to antitrust issues. New York and California led the court challenge. The plaintiffs argue that combining T-Mobile and Sprint would restrict consumer choices, resulting in higher wireless prices. In addition, they think consolidation in the wireless industry will harm retail jobs and innovation.
However, the two companies think that the combination is good for wireless consumers and competition. If the merger deal is completed, the proposed new T-Mobile will quickly deploy a nationwide 5G service and eliminate duplicate costs.
Regulators approve the T-Mobile and Sprint merger deal
Last year, the Federal Communications Commission and the US Department of Justice officially supported the merger deal. The regulators approved the combination after the two mobile operators decided to divest certain wireless assets to Dish Network. Dish would buy Sprint's prepaid businesses for $1.4 billion and certain spectrum licenses for $3.6 billion. It would likely set up its own 5G network to ensure that there were still four major cellular providers operating in the US.
However, the plaintiffs argue that Dish can't replace Sprint. Dish would likely start with 9 million customers, while Sprint currently has 50 million.
Article continues below advertisement
Wall Street analysts' estimates
T-Mobile reported revenue of $11.1 billion in the third quarter of 2019, a 2.0% rise compared to the third quarter of 2018. Wall Street analysts estimate that T-Mobile will generate adjusted EPS of $0.83 on revenue of $11.8 billion in the fourth quarter of 2019, 3.3% growth compared to the fourth quarter of 2018 due to customer gains.
Sprint's reported revenue of $7.8 billion in the second quarter of fiscal 2019 (which ended in December), a 7.6% fall compared to the second quarter of fiscal 2018. Wall Street analysts expect Sprint to generate adjusted EPS of -$0.05 on revenue of $8.2 billion in the third quarter of fiscal 2019 compared to -$0.03 in the third quarter of fiscal 2018 due to customer losses.
Analysts' ratings
TMUS has risen 20.2% in the last 12 months. Analysts estimate that the stock could rise 15.9% over the next 12 months. Analysts' recommendations show a 12-month target price of $90.63 compared to its price of $78.17 on January 3.
As of January 6, 22 analysts are tracking T-Mobile. About 17 have recommended "buys" on the stock, and five have recommended "holds." No analysts have recommended "sells." The consensus rating for T-Mobile stands at 1.95, which represents a "buy" for value investors.
Most analysts are on the sidelines on Sprint stock. However, analysts' target price shows a potential upside. Analysts have a target price of $6.41 on the stock, which implies an upside of about 23.7% based on its closing price of $5.18 on January 3.
Thirteen analysts recommend "holds," two recommend "buys," and the remaining two recommend "sells" on Sprint.
Stock performances
The stocks of Sprint and T-Mobile returned -10.5% and 23.3%, respectively, in 2019. Both underperformed the S&P 500 Index, which climbed 28.9% in 2019.
T-Mobile stock fell 0.53% to close trading at $78.17 on January 3. TMUS traded 8.3% below its 52-week high of $85.22 and 19.2% above its 52-week low of $65.56.
Based on T-Mobile's January 3 closing price, TMUS was trading 1.9% above its 20-day moving average of $76.73. TMUS is trading 0.4% below its 50-day moving average of $78.52 and 0.6% below its 100-day moving average of $78.62.
In comparison, Sprint stock fell 0.77% to close trading at $5.18 on January 3. It was trading 1.5%, 8.8%, and 15.4% below its 20-day, 50-day, and 100-day moving averages of $5.26, $5.68, and $6.12, respectively.
T-Mobile's and Sprint's 14-day RSI scores are 55 and 35, respectively, denoting that they're neither overbought nor oversold.
Read T-Mobile-Sprint Merger Odds Reduced and T-Mobile-Sprint Merger Antitrust Trial Ends Positively to learn more. You can also read Why Analysts Are Still Bullish on T-Mobile.