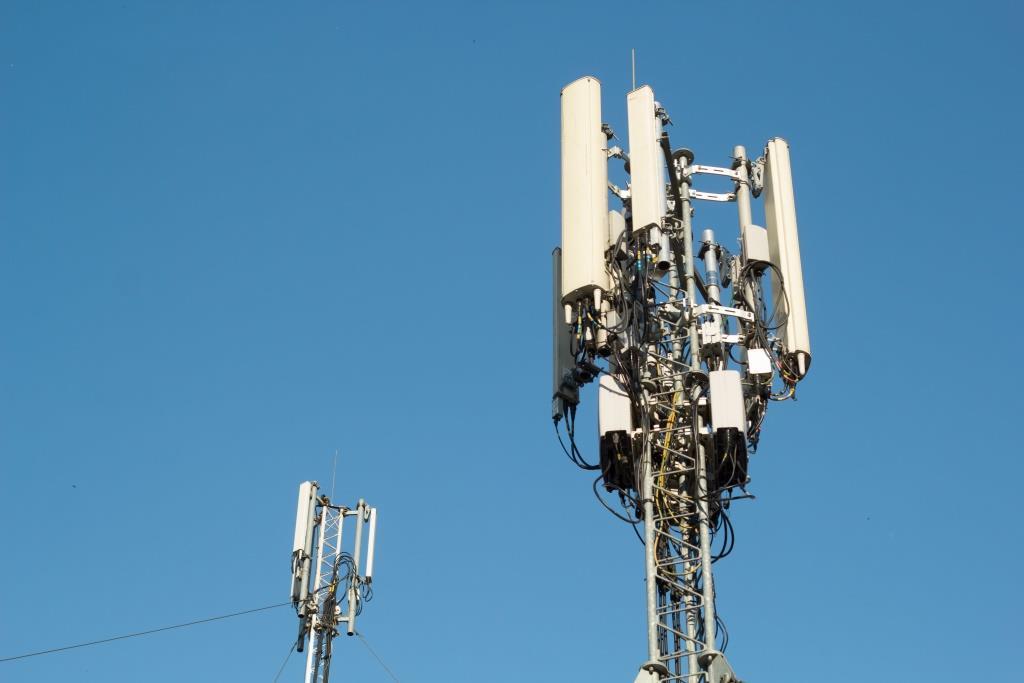 T-Mobile-Sprint Merger Odds Reduced
By Ambrish Shah

Jan. 3 2020, Published 5:28 p.m. ET
In April 2018, T-Mobile (TMUS) and Sprint (S) revealed a $26.5 billion merger deal. However, the merger deal is still pending. The merger agreement faces litigation from about 13 Democratic state attorneys general and the District of Columbia. The court challenge is led by New York and California, and the states filed lawsuits to stop the merger deal on antitrust concerns.
Critics remain concerned that customers might be harmed by a T-Mobile and Sprint combination. The states argue that the merger of the third- and fourth-largest wireless carriers in the US would limit consumer choices, leading to higher wireless prices. Plus, they believe the consolidation would hurt retail jobs and creativity in the wireless industry.
Article continues below advertisement
T-Mobile and Sprint believe that the combination is good for consumers and wireless competition. The two companies argue that Sprint can't survive on a standalone basis and that Sprint can be replaced by Dish Network (DISH) as the fourth-largest wireless carrier in the US. If the merger deal goes through, the proposed new T-Mobile could rapidly deploy a nationwide 5G service and compete more effectively with AT&T (T).
In December 2019, the T-Mobile-Sprint merger deal faced an antitrust trial in the district court in Manhattan before Judge Victor Marrero. The final ruling for the case will likely be announced in February.
T-Mobile and Sprint merger odds reduced
Cowen & Co. analyst Paul Gallant believes that the federal judge could stop the T-Mobile and Sprint merger deal. According to a January 2 LightReading report, Gallant wrote, "After watching the witnesses, evidence, and Judge Marrero's questions, we continue to believe the state AGs are likely to prevail. We assign a 60% chance of this happening."
Gallant added, "The government first must show the merger is presumptively anticompetitive. The states very likely did this by showing that the wireless market today is already 'highly concentrated' by market share and the merger would make it more so."
Gallant continued, "Judge Marrero is a Democrat, and this merger battle is highly partisan." The analyst doesn't expect the two companies to reach a settlement deal with the litigant states.
Raymond James analyst Ric Prentiss reduced the odds of the T-Mobile and Sprint merger deal approval from 85% to 55%.
According to a January 2 Bloomberg report, "Wall Street is increasingly pessimistic that T-Mobile US Inc. will complete its $26.5 billion takeover of Sprint Corp., with the spread on the deal at the highest point since it was announced in 2018.
"The spread between T-Mobile's offer price for Sprint and the trading price, an indication of the deal's risk, has swelled to $2.85 a share on Thursday from a low of 53 cents in May 2018."
Article continues below advertisement
It's uncertain what the two companies will do on a standalone basis if the merger deal is blocked by the district judge. Sprint CEO Michel Combes stated that Sprint's alternative option—if the T-Mobile merger fails—is to focus on fewer markets. Meanwhile, T-Mobile could look for alternative sources of spectrum required for 5G network deployment.
Regulators approve T-Mobile and Sprint merger deal
In 2019, the Department of Justice and the Federal Communications Commission officially supported the merger deal. The antitrust regulators approved the deal after the two carriers agreed to divest some wireless assets to satellite TV provider Dish Network.
Dish would acquire Sprint's prepaid businesses and nationwide 800 MHz spectrum licenses for $5 billion. The pay-TV provider could establish its own mobile network to ensure that four major wireless carriers still operate in the US.
Article continues below advertisement
However, Dish can't replace Sprint, as the pay-TV provider would begin with about 9 million wireless subscribers, according to LightReading's January 2 report. Sprint currently has about 50 million wireless subscribers. Plus, Dish would be able to cover 70% of the US population in the four complete years.
Financial performance
Wall Street analysts' top- and bottom-line estimates suggest that T-Mobile could post impressive Q4 2019 earnings results. In the fourth quarter, analysts expect the telecom company to post total revenue of $11.8 billion, up 3.4% from $11.4 billion in Q4 2018. The top-line growth will likely be due to robust subscriber gains.
Analysts expect the company's sales to rise 3.8% YoY (year-over-year) to $45.0 billion in 2019 and 5.2% YoY to $47.3 billion in 2020. Its sales are likely to rise by 5.4% YoY to $49.9 billion in 2021.
Article continues below advertisement
In the fourth quarter of 2019, analysts expect T-Mobile's non-core EPS to grow 10.7% YoY to $0.83. T-Mobile has exceeded Wall Street's non-core EPS expectations in the last 15 quarters. Analysts expect T-Mobile's non-core EPS to rise 18.5% YoY to $3.98 in 2019 and 20.1% YoY to $4.78 in 2020. Its earnings are likely to rise further by 16.9% YoY to $5.59 in 2021.
Meanwhile, Sprint is the only major wireless carrier in the US that is generating losses. In Q3 of fiscal 2019 (quarter ended December), analysts expect the company to post total revenue of $8.2 billion. This is down 4.6% from $8.6 billion in Q3 of fiscal 2018. The top-line reduction will likely be due to wireless customer losses.
Analysts expect Sprint's sales to fall 3.6% YoY to $32.4 billion in fiscal 2019. Its sales are expected to fall 0.6% YoY to $32.2 billion in fiscal 2020. Its sales are likely to fall 0.6% YoY to $32.0 billion in fiscal 2021.
In Q3 of fiscal 2019, analysts expect Sprint's adjusted EPS to reach -$0.05. In contrast, its EPS reached -$0.03 in Q3 of fiscal 2018. Wall Street expects the company to report adjusted EPS of -$0.16 in fiscal 2019 and -$0.11 in fiscal 2020.
Analysts' recommendations and target price
Analysts had a more bullish call for T-Mobile stock compared to its competitor Sprint's stock. On Friday, among the 22 analysts tracking TMUS, six recommended a "strong buy." Plus, 11 recommended a "buy," and five recommended a "hold." The stock has not received a "sell" recommendation for more than a year.
In comparison, Sprint had "buy" recommendations from two of 17 analysts and a "hold" recommendation from 13 analysts. Two analysts recommended it as a "sell." AT&T is rated as a "buy" by 13 out of 30 Wall Street analysts.
Article continues below advertisement
Currently, analysts see T-Mobile's average target price at $90.16. This implies a potential upside of 14.7% in the next 12 months. Sprint had a target price of $6.41, with a potential upside of 22.8% over the next 12 months. AT&T's mean target price of $39.02 implies a 0.4% upside from its current level of $38.86.
Stock performance
The stocks of wireless carriers T-Mobile and Sprint returned 23.3% and -10.5%, respectively, in 2019. Both stocks underperformed the broader S&P 500 Index, which rose 28.9% in 2019.
T-Mobile stock rose 0.22% to close trading at $78.59 on January 2. TMUS stock traded 7.8% below its 52-week high of $85.22 and 19.9% above its 52-week low of $65.55.
Based on T-Mobile's January 2 closing price, TMUS stock traded 2.4% above its 20-day moving average of $76.74. TMUS is trading in line with its 50-day moving average of $78.59. It is trading 0.03% below its 100-day moving average of $78.61.
In comparison, Sprint rose 0.19% to close trading at $5.22 on January 2. It was 1.3%, 8.9%, and 15.3% below its 20-day, 50-day, and 100-day moving averages of $5.29, $5.73, and $6.16, respectively.
T-Mobile's and Sprint's 14-day RSI scores stood at 58 and 37, respectively, indicating that they are neither overbought nor oversold.
Read T-Mobile-Sprint Merger Antitrust Trial Ends Positively and T-Mobile–Sprint Merger Trial: Three Things Dish Chairman Told Court to learn more. You can also read Dish Wireless: Three Takes as 2019 Wraps Up.