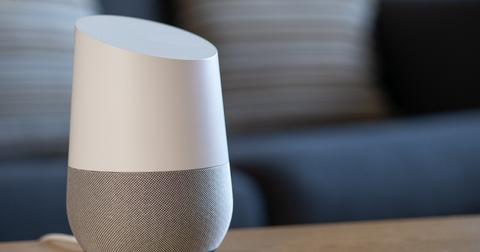 Sonos Sues Google for the Same Reason Waymo Fought Uber
By Ruchi Gupta

Updated
Article continues below advertisement
Sonos seeking compensation and ban of Google products
At this point, no one knows how exactly the Sonos-Google dispute will unfold. However, Sonos has made clear its demands. It wants American authorities to block Google from selling products that contain the disputed technology. Additionally, Sonos seeks unspecified financial compensation from Google for the alleged theft of its technology.
Sonos and the tech giant are both in the smart speaker business. But they have had a complex relationship, where they are partners and competitors at the same time. Sonos uses Google's Assistant software in its smart speakers to enable customers to control the devices with voice commands. Google smart speakers also compete with Sonos devices for customers. In fact, Google is one of the top smart speaker companies in the world. It held 17% of the global smart speaker market in the third quarter of 2019, according to Strategy Analytics.
Google ranked second behind Amazon (NASDAQ:AMZN), which held 30% of the market. Baidu (NASDAQ:BIDU) ranked third with 12% and Alibaba (NASDAQ:BABA) ranked fourth with 11%. Xiaomi rounded out the top five with 9.6% of the market.
Google working to diversify its revenue sources
The global smart speaker market presents a $23 billion revenue opportunity, making the business important to Google in diversifying its revenue outside advertising. However, the Sonos dispute threatens to slow down Google's smart speaker business and revenue diversification push.
The Sonos-Google dispute over speaker technology also comes in the middle of CES 2020. Google has used CES events to talk about its Assistant voice software, which powers its own and Sonos smart speakers. CES 2020 has been no different. The company kicked off its CES 2020 presentation with big announcements about Google Assistant, including user metrics.
Sonos stock has gained 0.83% this year, and Amazon stock is up more than 3.0%. The stock of Google parent Alphabet has gained over 4.0% year-to-date, and Uber stock has risen more than 10%.