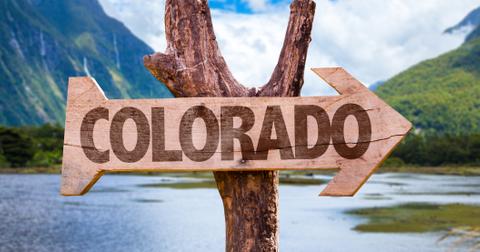 Recreational Marijuana Market Is Booming in Colorado
By Sushree Mohanty

Updated
Marijuana is legal for medical and recreational purposes in Colorado. However, the state follows three separate sets of policies for medical marijuana, recreational marijuana, and hemp. Recreational marijuana sales continue to rise in the state. Colorado has also introduced two pilot programs to boost energy efficiency. The state has a partnership between marijuana and beer companies. Let's take a look at what's happening in Colorado.
Article continues below advertisement
Recreational marijuana sales are rising in Colorado
Lately, Colorado's recreational marijuana sales have been rising. On Tuesday, a Marijuana Business Daily article discussed that new customers pushed recreational marijuana sales in Colorado to $1.4 billion in 2019. The sales rose 16% YoY (year-over-year) from $1.2 billion. Notably, Colorado's sales beat many industry experts' expectations. Experts expected Colorado's sales to increase by 11% in 2019.
Liz Connors is the director of analytics at Headset, which is a Seattle-based point-of-sale data provider. She said that overall sales would rise by selling more units and increasing prices. According to data from Headset, Colorado didn't see increased prices. However, the total unit volume rose by 15% YoY, which was mostly driven by new consumers in the market.
Three factors drive the increased unit volume:
increased visits to the recreational store
more items purchased during each visit to the recreational store
new consumers entering the marijuana market
The first two factors remained constant in Colorado. As a result, the unit volume in 2019 increased due to the entry of new customers.
Article continues below advertisement
Transition to the legal cannabis market
The data from Headset identified "new consumers" as the ones who are transitioning from the illegal market to the legal market. Also, low-priced products are gaining popularity. The illegal market has been a concern in most US states that have legalized marijuana. Canada has also faced issues with the illegal market. Consumers go to the black market due to higher prices in legal stores, a lack of variety in available marijuana products, and a lack of legal stores.
In comparison, Colorado has enough legal stores and a good variety of recreational marijuana products. These factors are probably driving the state's sales.
The black market has been impacting cannabis companies' sales, which dragged down the sector in 2019. The black market had a significant impact on Aurora Cannabis (NYSE:ACB), Canopy Growth (NYSE:CGC)(TSE:WEED), and HEXO (TSE:HEXO). So far, 2020 has been good for marijuana stocks. As of Wednesday, Aphria (NYSE:APHA) has gained 4.4% YTD (year-to-date), while HEXO has gained. In comparison, Aurora Cannabis stock has lost 4.1%, while Canopy Growth stock has gained 16.4%.
New programs in Colorado
On Thursday, a Marijuana Moment article discussed that Colorado's governor announced the launch of two pilot programs to increase energy efficiency. Private marijuana and beer companies are partnering to increase energy efficiency. The programs will launch in partnership with the Department of Public Health and Environment and the Colorado Energy Office. The program's main intention is to capture the carbon dioxide produced during the beer brewing process. The captured carbon dioxide will be used in marijuana cultivation to enhance plant growth. Overall, the innovative programs will target environmental responsibility. The programs will reduce carbon emissions and some transportation costs for beer companies.