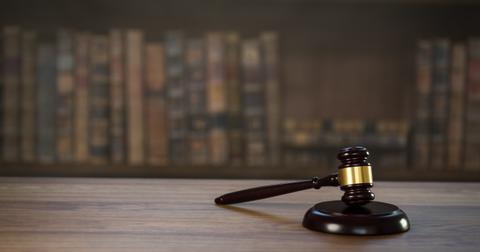 More Evidence about Cannabis Combating Opioids
By Rajiv Nanjapla

Updated
Currently, 33 states in the US have legalized medical cannabis, while 11 states have legalized marijuana use for recreational purposes. The US federal government still prohibits cannabis, which is listed under Schedule 1. Recently, the Journal of Health Economics published a research paper that boosted cannabis legalization. Last month, a Newsweek report discussed the research paper.
According to the research paper, the states that legalized cannabis in some form saw fewer opioid prescriptions. The authors studied about 1.5 billion prescriptions from 2011 to 2018. The states that legalized cannabis for recreational and medical purposes saw a decline of 11.8% in opioid prescriptions each day. However, the states that only legalized cannabis for medical purposes saw opioid prescriptions fall 4.2%. Also, the study revealed that family physicians prescribed more opioid prescriptions than any other healthcare specialties.
Article continues below advertisement
What does it mean for cannabis legalization?
The article stated that many state governments adopted various programs to curtail opioid prescriptions. However, due to difficulty in acquiring opioids, individuals moved to more dangerous drugs like heroin. Making marijuana access easier might be an effective tool to reduce opioid usage.
There are also some concerns that cannabis could act as a gateway to opioids. Addressing these concerns, the researchers stated that cannabis could serve as a gateway to opioid usage. However, the Newsweek article said that legalizing cannabis for medical and recreational usage could curtail opioid usage. Legalizing cannabis isn't the only way to lower opioid usage. However, legalizing cannabis might be an effective tool to control opioid usage.
The findings could strengthen the case for marijuana legalization at the federal level. Many Democratic presidential candidates favor legalization. President Trump, who legalized hemp in December 2018, has been silent on the issue. To learn more, read Where Trump Stands on Marijuana Legalization.
Will the marijuana sector perform better in 2020?
Last year, the marijuana sector underperformed the broader equity market. The Horizons Marijuana Life Sciences Index ETF (HMMJ) and the ETFMG Alternative Harvest ETF (MJ) fell 39% and 31.4%. Meanwhile, the S&P 500 Index rose 28.9% during the same period. Pricing pressure, increased operating losses, thriving black market sales, and vaping-related deaths dragged the sector down.
However, I think that the cannabis sector will perform better in 2020. The introduction of Cannabis 2.0 products and the initiatives taken by the provincial governments in Canada to expand the retail footprint could drive the sector. Through Cannabis 2.0 products, companies can differentiate their products. They can command higher prices, which could improve the margins. Also, companies require higher capital to develop Cannabis 2.0 products. Illicit businesses have a hard time replicating the products, which could lower black market sales. Illinois legalized the sale of recreational marijuana on Wednesday. On Tuesday, Marijuana Business Daily reported that marijuana sales in Illinois could reach $2.5 billion per year. Additional legalization in the US could drive the sector.
For more marijuana-related news and updates, visit 420 Investor Daily.