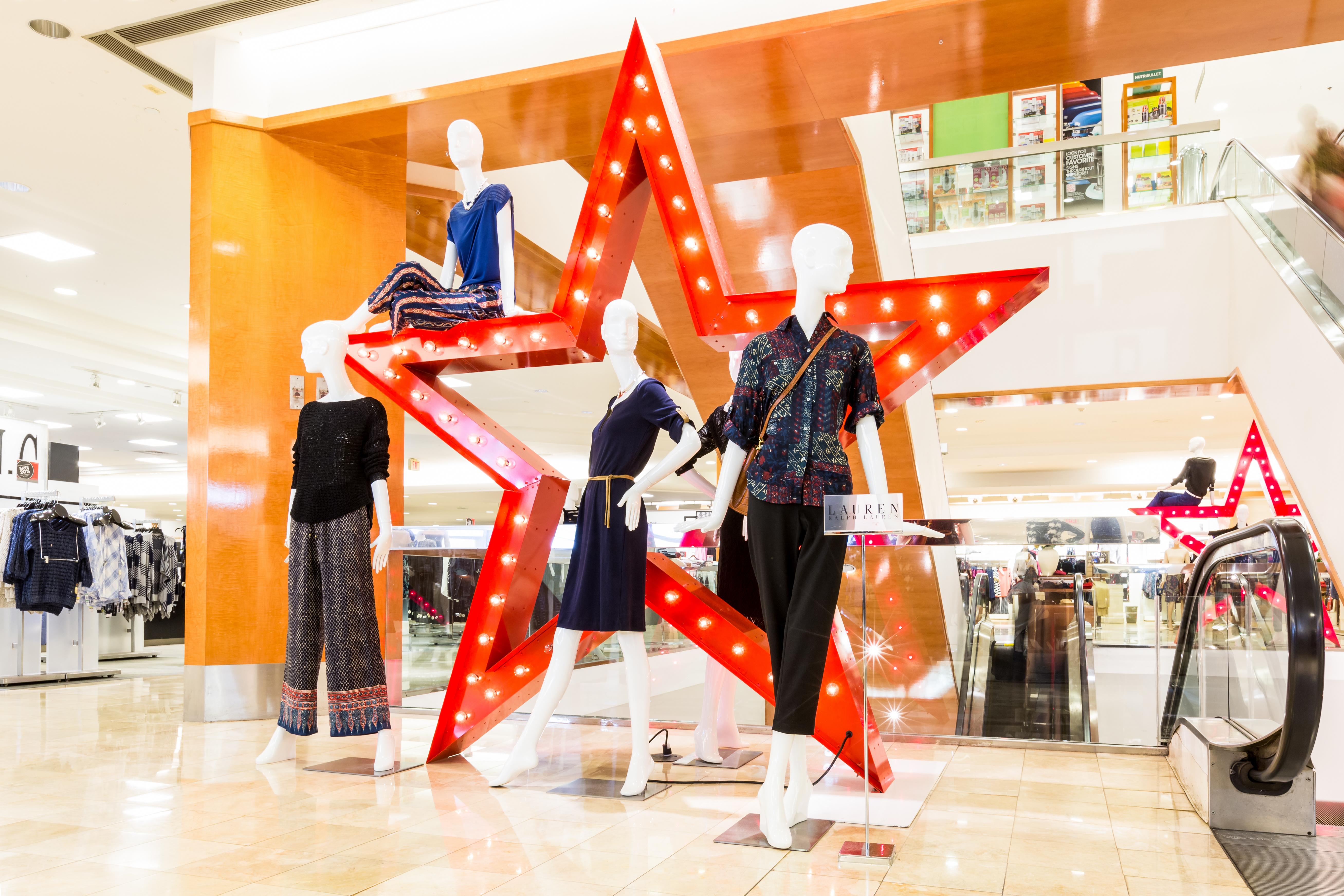 Macy's Holiday Sales Update Drives Its Stock Higher
By Sirisha Bhogaraju

Nov. 20 2020, Updated 5:06 p.m. ET
Macy's (NYSE:M) reported a 0.7% same-store sales decline during the holiday season (November to December 2019) on an owned basis. Including the licensed stores, the company's same-store sales fell 0.6% YoY (year-over-year) in the holiday period. Macy's stock was up 3.0% at 3:25 PM ET today, as investors expected a higher decline in Macy's holiday sales.
The company experienced improved sales trends in the 2019 holiday season following a dismal third quarter. Digital business and Growth150 stores performed well in the crucial shopping season. Also, a favorable response to Macy's gift merchandise and marketing efforts helped the company's holiday sales.
Article continues below advertisement
Recently, a Mastercard SpendingPulse report stated that US retail sales increased 3.4% in the holiday season (November 1 through December 24). The report also indicated that holiday sales of department stores fell 1.8% YoY. However, investors were relieved to know that online sales of department stores grew by 6.9%.
Macy's holiday sales reflect improvement
Macy's holiday same-store sales growth rate reflects an improvement compared to the poor third-quarter performance. The company's same-store sales declined 3.5% on an owned-plus-licensed basis. Its same-store sales fell 3.9% on an owned basis. Overall, the company's third-quarter sales declined 4.3% YoY to $5.17 billion.
Macy's cited several reasons for its weak sales, including continued weakness in international tourist sales, a temporary impact on digital sales due to upgrades to the website, and weak sales in lower-tier malls.
Article continues below advertisement
Weakness in its third-quarter sales led Macy's to lower its fiscal 2019 guidance. The company anticipates its fiscal 2019 same-store sales to decline in the range of -1.0% to -1.5%. In comparison, its previous outlook was for growth of 0.0% to 1.0%. It expects overall fiscal 2019 sales to decline in the range of -2.0% to -2.5%.
Store closures
Macy's holiday sales update drove a 7% rise in its stock in pre-market trading. However, the gains in the stock were trimmed when a Wall Street Journal report noted that the company is shutting down 29 stores. The store closure plan includes 28 Macy's brand stores and one Bloomingdale's store.
Macy's has been streamlining its business by closing unprofitable stores amid continued decline in mall traffic. Customers are increasingly shopping online and at off-price retailers like TJX Companies and Ross Stores. Macy's is also expanding in the off-price retail space with its Macy's Backstage stores.
At the end of the third quarter, the company operated 215 Backstage stores inside Macy's locations. It also operated seven free-standing Backstage stores. The company's Backstage locations that were open for more than one year generated mid-single-digit sales growth.
Macy's is also enhancing its presence in its destination businesses, which includes six key areas—dresses, big-ticket, fine jewelry, men's tailored, women's shoes, and beauty.
What analysts foresee
Macy's stock was battered last year and fell about 43%. In December, Goldman Sachs downgraded its rating for Macy's stock to "sell" from "neutral," as it sees more downside in the company's retail business. Analysts expect Macy's sales to decline 1.8% to $8.31 billion in the fourth quarter of fiscal 2019. They expect a 1.7% fall in its fiscal 2019 sales to $24.5 billion.
Analysts anticipate upscale department chain Nordstrom's fourth-quarter revenue to rise 1.8% to $4.57 billion. Their prediction is based on the strength in Nordstrom's off-price business and digital channels.
Meanwhile, Kohl's sales are expected to rise 0.6% YoY to $6.57 billion in the holiday quarter. Analysts expect the top line of troubled mid-tier department store JCPenney to fall 9.0% YoY to $3.45 billion in the fourth quarter.
In our view, Macy's and its peers must focus on their digital channels and aggressively streamline their stores to thrive in a challenging retail market.