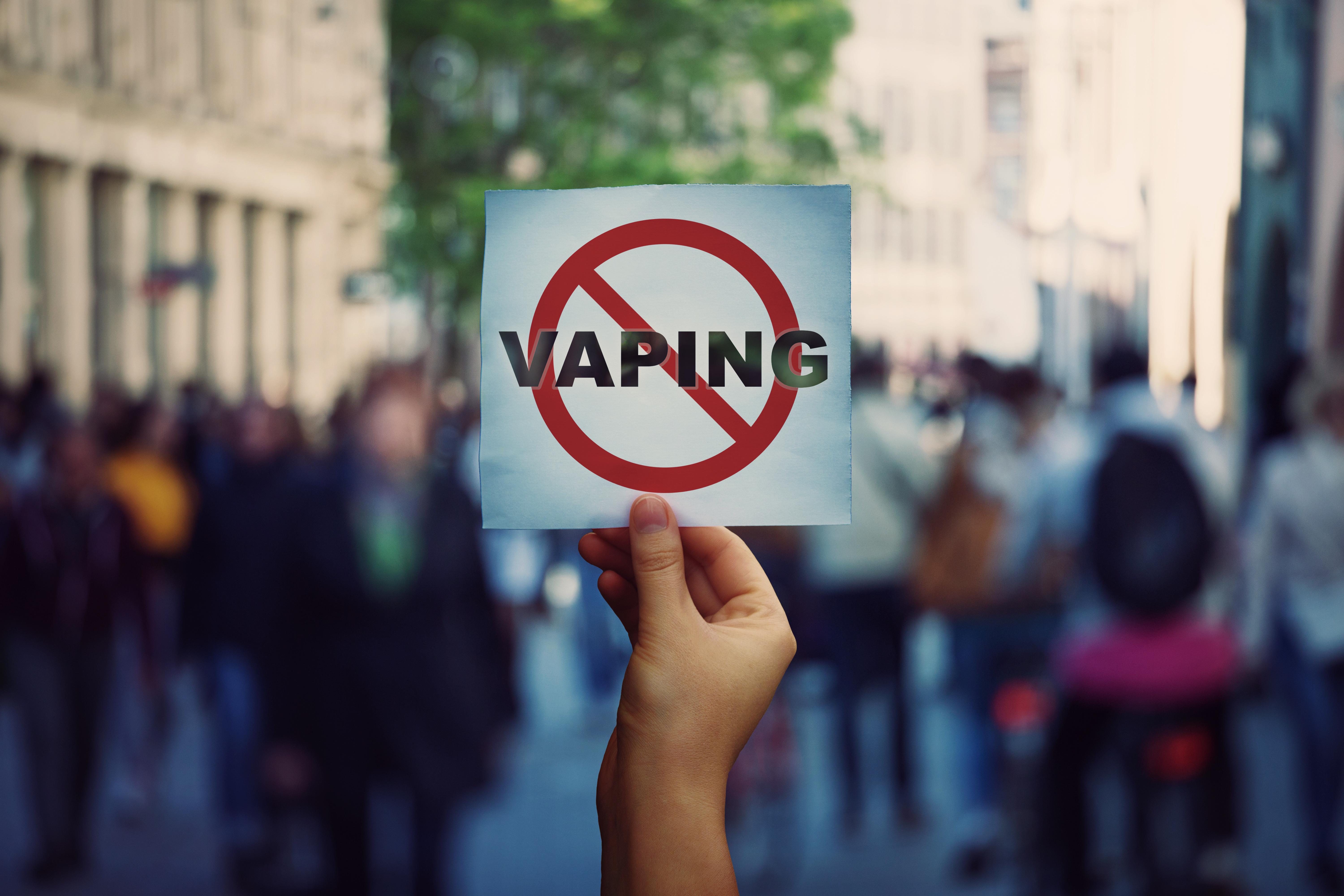 Joe Biden Wants More Research on Vaping
By Rajiv Nanjapla

Jan. 6 2020, Updated 11:12 a.m. ET
In June 2019, news of vaping-related illnesses broke. However, according to the Centers for Disease Control and Prevention, vaping-related illnesses have declined since peaking in September. As of December 27, there were 2,561 reported cases of vaping-related illness or death.
With these reported cases, the Trump administration announced a ban on some flavors of vape products on January 2. As reported by CBS, the FDA has banned fruit-, candy-, mint-, and dessert-flavored e-cigarettes, which could appeal to children. The FDA has given manufacturers 30 days to stop manufacturing and selling these products. The ban does not apply to all flavors and excludes open-system vape products (vape pens) that consumers must fill manually, reports CBS.
Article continues below advertisement
Joe Biden wants stricter action
Democratic nominee Joe Biden wants even stricter actions on vaping. Bloomberg reported yesterday that he stated e-cigarette sales should only be allowed after scientific analysis of the products' long-term impact on health. He was answering a question from a voter at a rally in Des Moines, Iowa.
Bloomberg, citing Politico, also reported that Democratic presidential nominee Bernie Sanders echoed those views at a town hall meeting in Grundy Center, Iowa. He said, "The answer is, I think, we shut down the industry if they're causing addiction and if the evidence is that people are getting sick as a result or inhaling a lot of bad stuff." However, Sanders adviser Jeff Weaver later clarified those comments. According to Bloomberg, he told Politico that Sanders was not talking about shutting down the industry immediately. Instead, he wants more research and regulation to make vaping safe.
Against cannabis legalization
Biden is against cannabis legalization at the federal level. Meanwhile, many Democratic presidential nominees favor federal legalization. In November, Business Insider reported that Biden said he needs more scientific data to legalize marijuana federally. However, he thinks states could decide on legalizing cannabis in their jurisdiction. Biden also supports medical marijuana, the decriminalization of marijuana, and erasing marijuana possession convictions.
Marijuana sector struggling
The cannabis sector is going through a rough period. Optimism over the introduction of cannabis-derived products supported the sector at the beginning of 2019. More states opening up to cannabis also boosted the cannabis sector. The ETFMG Alternative Harvest ETF (MJ) reached a 52-week high of $39.25 on March 19, 2019. However, as of January 2, it had fallen by 57.4% to $16.73. Mounting operating losses, the oversupply of cannabis, delays in opening new stores in Canada, thriving black market sales, and vaping-related deaths have dragged down the cannabis sector. For more on the sector's performance, read Forget Abnormal Returns, Cannabis Delivered Abnormal Losses.
Some prominent cannabis stocks lost over 50% of their value in 2019. Aurora Cannabis (ACB), HEXO (HEXO), and MedMen Enterprises (MMNFF) fell 58.8%, 56.1%, and 81.8%, respectively. For more cannabis news, visit 420 Investor Daily.