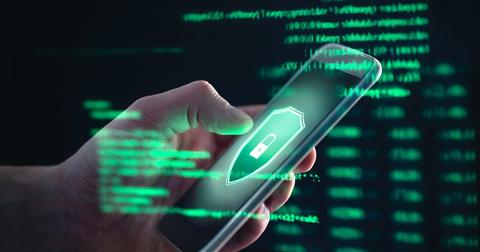 Jeff Bezos's Phone Hacked, Amazon Talked Saudi Cloud Deal
By Ruchi Gupta

Updated
Amazon (NASDAQ:AMZN) stock fell in early trading on Thursday after a report that Jeff Bezos's phone got hacked. UN experts released a report that Bezos's iPhone X got hacked using a WhatsApp account linked to Saudi Arabia's Crown Prince Mohammed bin Salman. The experts have asked the Trump administration to investigate the matter, Reuters reported.
Article continues below advertisement
Bezos's phone hack started in May 2018
On May 1, 2018, Bezos received a video file through a WhatsApp account from a familiar account. The prince had previously used that account to chat with Bezos. The video file contained a malicious malware that led to Bezos's phone getting hacked.
Interestingly, the alleged Saudi hacking of Bezos's phone happened as Amazon was discussing a huge investment in the country.
In March 2018, Saudi Aramco CEO Amin Nasser told CNBC that the oil giant might team up with Amazon and Google (NASDAQ:GOOGL) on a cloud-computing venture. Aramco is a state-controlled oil major. The company went public this past December and raised $25.6 billion in the world's largest IPO ever.
Aramco is big in the energy sector. The company is the world's largest and most profitable corporation. However, Aramco wants to go beyond the energy sector. The company has set its sights on the technology sector, particularly providing cloud computing services. As a result, Aramco held talks with Amazon and Google about doing some cloud business together.
Even before Amazon revealed its talks with Amazon and Google, there were reports about Amazon investing $1.0 billion to build several data centers in Saudi Arabia to expand its cloud capacity.
Cloud is Amazon's most profitable business
Currently, Amazon dominates the cloud market with about a 38% global market share. Microsoft (NASDAQ:MSFT) is second with about an 18% share. Google ranks third with about an 8.0% market share. Recently, Microsoft defeated Amazon for a lucrative Pentagon cloud contract. However, the so-called "JEDI contract" is now the subject of court litigation after Amazon disputed Microsoft's win.
Although the cloud business contributes less than 15% of Amazon's total revenue, it's the company's profit machine.
Aramco's efforts to go into the cloud business are part of Saudi's efforts to diversify its currently oil-dependent economy. However, based on the UN's report about Bezos's phone hack, it appears that Saudi Arabia wanted more than Amazon's investment dollars.
So far, Amazon stock has lagged its FAANG peers in 2020 with gains of just 2.14% YTD (year-to-date). Alphabet stock tops the FAANG charts with gains of more than 10.8% YTD.