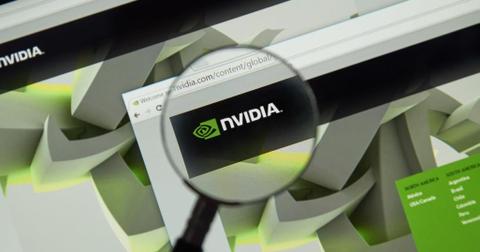 Is It Time for Investors to Exit Nvidia Stock?
By Ambrish Shah

Updated
As of Wednesday, Nvidia (NASDAQ:NVDA) stock has returned 63.9% in the last 12 months. The stock outperformed the S&P 500 Index, which returned 25.7% over the past year. The Dow Jones Industrial Average gained 19.9%, while the Nasdaq Composite Index rose by 31.6%.
Nvidia stock continues to reward investors. The stock reached a new 52-week high of $252.99 on Monday. The recent rally was due to target price revisions, future expectations, and the semiconductor company's presentation at CES 2020.
Article continues below advertisement
Analysts' recommendations for Nvidia stock
Analysts expect a downside potential from Nvidia stock going forward. They have given the stock a median target price of $245.00 compared to its current market price of $245.57. The target price suggests an estimated downside of 0.2% for the next 12 months.
Among the 41 analysts tracking Nvidia, 29 recommend a "buy," ten recommend a "hold," and two recommend a "sell" as of Wednesday.
Yesterday, Harsh Kumar, an analyst at Piper Sandler, increased its target price on Nvidia stock to $275 from $250. The analyst maintained a "buy" rating on the stock based on optimism about the stock's performance this year. According to TheFly, "Harsh Kumar believes 2020 appears to be a major recovery year for the Semiconductor market Gartner expects the industry to grow 12.5%, inventory levels are low across the board, and the trade narrative is soothing." The report also said, "As a result, the analyst expects a strong pick-up in demand following a roughly 12% decline in 2019."
On Monday, Craig-Hallum increased its target price on Nvidia stock to $300 from $255. Evercore ISI also raised its target price to $300 from $225. On the same day, Ari Shusterman, an analyst at Needham, upgraded the stock to "hold" from "underperform."
Jim Cramer's view
Jim Cramer, CNBC's Mad Money host, shared his opinion on Nvidia stock. On Monday, Cramer stated that the stock is rallying due to old information. Cramer said, "Nvidia seeing a price target boost centered around optimism on artificial intelligence and ray tracing in video games. That is stuff I've talked about … endlessly," according to CNBC. He also said, "I love the stock, but holy cow, I wish it didn't have so much momentum."
Article continues below advertisement
Stock's valuation
Currently, Nvidia stock is trading at 44.09x its fiscal 2020 (year ending in January 2020) estimated EPS of $5.57. The stock is also trading at 33.87x its fiscal 2021 estimated EPS of $7.25. Analysts expect the company's adjusted EPS to fall 16.1% YoY (year-over-year) in fiscal 2020 but increase significantly by 30.2% in fiscal 2021. They also expect Nvidia's earnings to rise at a compound annual growth rate of 12.50% in the next five years. Nvidia's revenues will likely fall by 8.1% YoY in fiscal 2020 and rise by 19.1% in fiscal 2021.
Nvidia stock closed 0.69% lower on Wednesday and ended the trading day at $245.57. The stock was trading 2.9% below its 52-week high of $252.99 and 87.5% above its 52-week low of $131.00. At Wednesday's closing price, Nvidia's market cap was $150.3 billion. The stock closed with a dividend yield of 0.26% on Wednesday.
The stock was 2.3%, 9.7%, and 20.6% above its 20, 50, and 100-day moving averages of $239.96, $223.82, and $203.57, respectively. Nvidia's 14-day RSI (relative strength index) score is 65. The RSI suggests that the stock is approaching the "overbought" territory.
On Wednesday, Nvidia closed near its upper Bollinger Band level of $250.11. The value denotes that the stock is overbought. The 14-day MACD is 5.72, which also indicates that the stock is in an upward trading trend.
Wall Street expects Nvidia to post revenues of $2.96 billion in the fourth quarter of fiscal 2020 (quarter ending in January 2020), up 34.1% YoY. The company will likely post an adjusted EPS of $1.66—up 107.5% YoY.
Read Nvidia Stock Zooms 3.14% after Analyst Upgrade and Can Nvidia Stock Sustain Its Growth Momentum in 2020? to learn more.