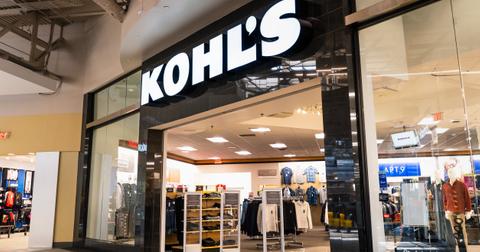 Is Analyst Pessimism for Kohl's Stock Increasing?
By Shreerag Menon

Updated
Kohl's (NYSE:KSS) stock has been seeing increased pessimism among analysts lately. Jefferies downgraded its rating for the stock yesterday, followed by Cowen today. Cowen downgraded KSS to "market perform" from "outperform." Cowen analyst Oliver Chen also revised the stock's price target to $53 from $56. Kohl's was down 0.8% as of 12:49 PM ET today.
Yesterday, Jefferies also downgraded Kohl's stock to "hold" from "buy." Jefferies analyst Randal Konik revised his price target for the stock to $52 from $65. The downgrade came after JPMorgan upgraded the rating for its department store peer Nordstrom (NYSE:JWN) to "neutral" from "underweight" on January 6.
Article continues below advertisement
Why Kohl's stock was downgraded
As per The Fly, Konik cited declining margins and continued weakness in Kohl's comparable sales trigged by weakness in key categories as the reason for the downgrade. While he appreciates that Kohl's strategic partnerships, such as those with Amazon and Planet Fitness, are driving customer traffic, he believes such partnerships have been "slow to bear fruit."
The women's category is one of Kohl's key merchandise categories. The category generated $1.26 billion, or 29% of the company's overall third-quarter net sales of $4.36 billion. On its third-quarter conference call, Kohl's mentioned that the men's, accessories, and footwear categories had been strong in the quarter. Meanwhile, sales in the home and children categories were in line with the company's average, and the women's category's performance was disappointing.
As per Seeking Alpha, Cowen downgraded Kohl's due to concerns over customer traffic, promotional activity, and weakness in women's merchandise.
Kohl's contracting margins
In the third quarter of fiscal 2019, Kohl's gross margin contracted 67 basis points YoY (year-over-year) to 36.3%. This gross margin contraction was beyond the company's expectations. Its decision to pursue aggressive pricing to gain momentum ahead of the holiday season affected its gross margin.
The underperformance of the women's business also contributed to its gross margin decline. Kohl's comparable sales in the women's category fell 1% in the third quarter. A surge in shipping costs due to higher digital sales further hurt its gross margin.
Article continues below advertisement
Kohl's SG&A (selling, general, and administrative) expense rate was 30.7% in the third quarter of fiscal 2019 compared to 29.7% in the third quarter of fiscal 2018. Its deleveraging of its SG&A expenses and lower gross margin led to a 120-basis-point reduction in its operating margin to 4.7%. Higher store expenses, incremental costs associated with brand launches, increased hiring, and the Amazon returns program pushed its SG&A expense rate higher.
Price fall since earnings
Kohl's stock has fallen about 14.1% as of January 7, since it reported disappointing earnings on November 19. The company's net sales fell 0.25% YoY to $4.36 billion. However, its comparable sales grew by 0.4%. Softness in the middle of the third quarter amid an intense promotional environment and unfavorable weather impacted Kohl's top line.
Peers Macy's (NYSE:M) and JCPenney (NYSE:JCP) also reported weak net sales in the third quarter. Macy's net sales fell 4.3% YoY to $ 5.17 billion. JCPenney's net sales fell 10.1% to $2.38 billion.
Kohl's reported a 24.5 % YoY decline in its third-quarter adjusted EPS to $0.74. The decline reflected lower margins.
Article continues below advertisement
Weak outlook
Kohl's revised its fiscal 2019 EPS guidance downward following its weak third-quarter results. The company lowered its adjusted EPS guidance to $4.75–$4.95 from its earlier projection of $5.15–$5.45. Analysts, in tandem with the company's projections, expect its fiscal 2019 adjusted EPS to fall 13.6% to $4.84.
The company also cautioned that the increasing promotional environment would continue to hit its margins and profitability. Kohl's projects a decline of almost 60–65 basis points in its fiscal 2019 gross margin. The retailer expects its fiscal 2019 comparable sales to grow in the range of -1% to -1.5%.
Analysts' sentiments
Currently, analysts observing Kohl's have maintained a cautious view. Notably, 14 out of 19 analysts have rated the stock as a "hold." Three analysts have recommended "buys," and the remaining two have suggested "sells." The stock fell 23.2% in 2019.
Analysts have a 12-month target price of $49.81 for Kohl's stock. This estimate implies a downside potential of about 1.0% compared to its closing price on January 7. Kohl's is trying to improve its position by addressing the weakness in the women's category while maintaining its strength in categories such as activewear.