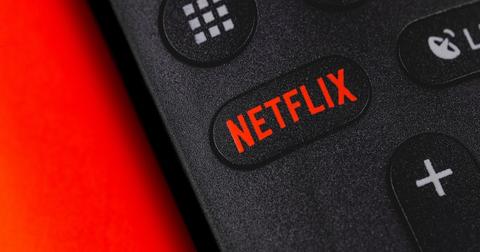 How Netflix Stock Compares to FAANG and Peers in 2020
By Ruchi Gupta

Updated
Although Netflix (NASDAQ:NFLX) stock gained 21% in 2019, it still closed the year at the bottom of the FAANG stocks chart. Apple and Facebook (NASDAQ:FB) stocks topped the chart with gains of 86% and 57%, respectively. Alphabet (NASDAQ:GOOGL) and Amazon (NASDAQ:AMZN) gained 28% and 23% in 2019, respectively.
So far in 2020, Netflix stock isn't at the bottom of the FAANG chart. The stock has gained 4.85% YTD (year-to-date) as of Wednesday. As a result, Netflix the third-best FAANG stock in 2020. Alphabet and Facebook top the FAANG chart with gains of 4.90% and 4.86% YTD, respectively. Apple and Amazon stocks have gained 3.25% and 2.39% YTD.
Article continues below advertisement
Disappointing subscriber growth impacted Netflix stock
Netflix stock had a great start to 2019. The stock gained 27% in January 2019, which was the best month last year. However, the stock didn't hold on to its early gains through the end of the year. The stock fell 12% in July 2019, which was its worst month last year.
Netflix stock lost massive ground in 2019 after the company reported disappointing subscriber metrics for the second and third quarters. In the second quarter, the company actually lost about 130,000 US subscribers—the first such loss in about a decade. The surprise loss impacted investors' confidence in Netflix stock, which sparked a sell-off. In the third quarter, the company missed its own as well as Wall Street's subscriber growth targets.
Taking competitive threats in stride
Netflix's strong start in 2020 comes even as it braces for increased competition. Last fall, Walt Disney (NYSE:DIS) and Apple challenged Netflix's video streaming dominance with their own services. Apple's Apple TV+ launched on November 1, while Disney+ launched on November 12. Apple and Disney have both priced their video services below Netflix. They hope to capitalize on Netflix's pricing headache.
Netflix will face more competition this year as AT&T and Comcast roll out their new video streaming services. AT&T's HBO Max and Comcast's Peacock video services will launch in the spring.
In addition to giving Netflix competition for video subscribers, Disney, AT&T, and Comcast are pulling their hit shows from Netflix. Disney removed its movies from Netflix and banned the company from advertising on its television networks. Despite the growing competitive threat, Netflix stock has had a better start in 2020 than all of these rivals. Comcast, AT&T, and Disney stocks have gained less than 1.0% YTD.