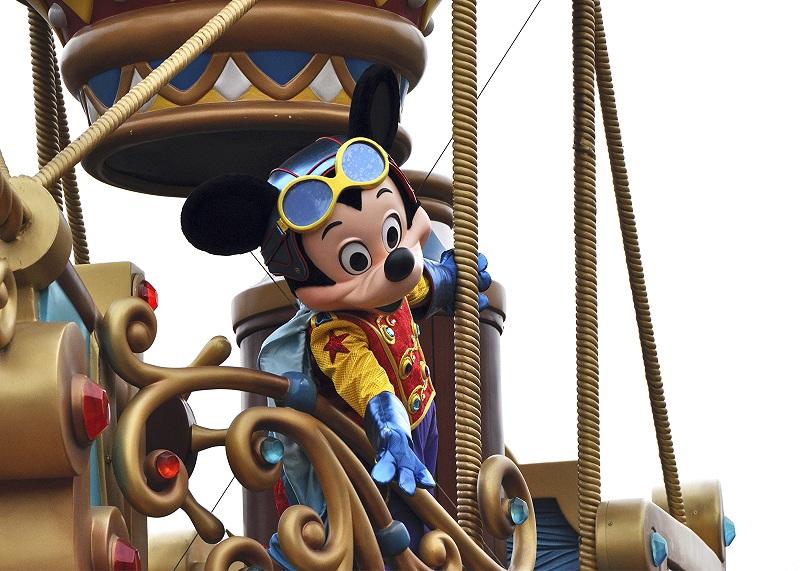 How Hong Kong Protests Have Become Disney's Headache
By Ruchi Gupta

Jan. 9 2020, Published 7:34 a.m. ET
Walt Disney stock has gained more than 3.1% since June 9, 2019, the day Hong Kong unrest flared with more than a million people joining anti-government protests. However, Disney's stock gains through the protests don't mean all is well with the company in the Chinese territory.
Disney (NYSE:DIS) is under pressure from Hong Kong's government to give up some of its land in the region, Bloomberg reports. The land the government wants Disney to surrender is marked for expansion of its Disneyland theme park.
Article continues below advertisement
Hong Kong faces a housing crisis. The housing problem is thought to be part of the cause of the anti-government protests there, Nikkei Asian Review reports. To tackle the problem, the Hong Kong administration is seeking land to develop affordable housing, and pushing Disney to support the program by donating land. Other corporations and tycoons in Hong Kong have either donated land or money to address the city's housing problem.
Hong Kong protests impact Disney
The company's resort and theme park business has taken a beating from the Hong Kong protests. The company recorded a $55 million drop in operating profit at its Hong Kong Disneyland resort and theme park business in its fiscal 2019 fourth quarter (the three months through September).
Regarding the decline in Hong King theme park profit and the protests, the company said, "Lower results at Hong Kong Disneyland Resort were due to decreases in attendance and occupied room nights reflecting the impact of recent events."
Article continues below advertisement
Disney fears that its Hong Kong resort theme park business could deteriorate further if the protests continue. For example, Disney braced for an $80 million drop in its Hong Kong Disneyland operating profit in fiscal 2020's first quarter. Disney plans to report its fiscal 2020 first-quarter earnings on February 4. If the protests continue, Disney foresees its Hong Kong Disneyland operating profit falling $275 million in fiscal 2020.
Disney faces difficult choices
Will the company give up its land to or keep it for expansion? There seems to be no easy choice for the company. Giving up land may help calm the protests and allow Disney's theme park business there to thrive again. However, the company would then lose the space needed to expand its park. Disney has been purchasing land in Florida, signaling that the company sees land as central to its plans.