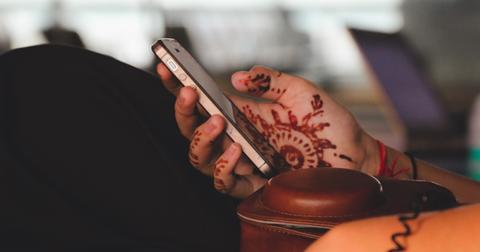 Here's How Apple Could Unlock a Trillion More Dollars
By Umar Khan

Updated
Apple (AAPL), the technology groundbreaker, has reached the trillion-dollar milestone. What's next?
Will the company maintain its strategy and pace? Will it continue launching upgraded versions of devices and providing more quality services? Or will it come up with more revolutionary technology?
As I discussed in my previous article, Apple has a broad footprint in the Western Hemisphere. Today, the company generates close to 70% of its revenue from the region. However, its Western market is getting saturated.
In America and Europe, Apple's products have very few first-time buyers. Plus, users are taking longer to replace their old devices, slowing down the company's product sales. Where should it look for business expansion?
Article continues below advertisement
China is the answer
China, the third-largest contributor to Apple's revenue, offers a consumer base of over one billion people and hosts the company's manufacturing facilities. These factors combined could make it a potential expansion area for Apple.
However, Apple is a foreigner in China. It implemented the same business strategies in the Asian nation that it did in the West, but they did not prove useful, as the Chinese market was entirely different. In September 2018, Bloomberg reported the company had changed its strategy in recent years to improve business in the region. However, it still missed its targeted consumers, pushing the company toward saturation in China. The US-China trade war only complicated things for the iPhone maker in China. So, if not China, where else has a billion-plus consumer base?
The answer is India
India's young population is tech-savvy, with a good mix of people from different income groups. For Apple, India's entire potential consumer base is more than one billion people. Accessing the Indian market through just smartphones may not be enough for Apple. I believe the company should leverage its diverse product portfolio, which includes iMacs, MacBooks, iPads, iPhones, and wearables such as the Apple Watch and AirPods. The company also provides a complete ecosystem of services, including iTunes, iCloud, and recently launched Apple TV+, which are exclusive to its product platform.
Article continues below advertisement
The Indian psyche and its impact on Apple
The mass market in India works along the lines of "a penny saved is a penny earned," with pricing being a significant factor in consumers' buying decisions. Although wealthier consumers may tend to value brand more than price, most of them already use Apple devices. Therefore, Apple needs to strategize to target the masses who would more likely give it its next billion in unit sales.
Smartphones
Most of the Indian population owns a smartphone that meets their performance requirements and gives them better value for money. Apple falls under the premium smartphone segment. Mass consumers go for the iPhone as a status symbol or when the device is available at a massive discount.
The biggest issue with Apple products, especially the iPhone, is they are expensive for the Indian market. The iPhone 11 Pro Max with 512GB (gigabyte) memory costs 141,900 Indian rupees, or roughly $1,600. This price does not appeal to the Indian audience. The iPhone's specifications and functionality lag behind rivals' because of the lack of a complete Apple ecosystem in India. In India, consumers can buy a high-spec smartphone at half the price of an iPhone. And if it's a Chinese smartphone, at one-third the price of an iPhone with regular specifications.
In 2019, DeviceAtlas reported that the iPhone 6 was one of the most popular Apple smartphone models in India. The midrange iPhone costs $333.
Article continues below advertisement
Now, as shown in the graph above, comparing the Apple iPhone 6 with Samsung's (SSNLF) Galaxy A30 shows that the latter is an advanced handset at almost half the price. Samsung has understood the Indian smartphone market's expectations of better price to performance. Apple needs to fill the price-to-performance gap to compete in the mass consumer segment.
What Apple missed in the Indian smartphone segment
Why do you use an Apple product? Most would say for its user-friendly interface. A 2018 survey by PC Magazine found that most users switched from Android to iOS for better user experience. Apple's iOS UI (user interface) advantage is now shrinking as Android UIs are becoming more user-friendly. The tech-savvy Indian population may prefer Android as the phones meet their price-to-performance requirements.
Article continues below advertisement
The two main features valued by Indian consumers that iPhones are missing are dual sim and expandable memory options. Although Apple has launched iPhones with dual sim options, they were high-end models that were way over budget for mass consumers. The company introduced expandable memory through the iCloud in an attempt to lock users into the Apple ecosystem. However, its efforts to encourage Indian consumers to buy paid iCloud subscriptions failed.
Apple missing out on the Indian smartphone market
Because Apple's offerings don't appeal to the Indian masses, it's missing out on the country's growing smartphone market. In August, Inc42 reported that, sequentially, the Indian smartphone market saw double-digit percentage growth in last year's second quarter. Chinese handset makers held up to 67% of the Indian smartphone market. These Chinese manufacturers have not only captured the mass market but are now penetrating the premium smartphone segment. If the iPhone maker wants to establish itself in India, it will have to play in every segment, be it premium or midrange.
Article continues below advertisement
MacBooks and iMacs
Unlike the iPhone segment, the Mac (MacBook and iMac) segment has grown in the Indian market. In November, India Today reported that Mac revenue in India reached an all-time high in fiscal 2019's fourth quarter.
However, although the Mac segment performed well, it still has a long way to go. MacBooks, like any other Apple product, are expensive. In India, MacBooks start at 61,990 rupees, or close to $867. In this price range, laptop manufacturers Dell, Lenovo, and HP offer midrange and a few high-end laptops.
The above table highlights the specifications of Apple's lowest-range MacBook, the Air, and Lenovo's midrange Yoga 520. Although the laptops' pricing is parallel, their features vary. Lenovo's 2-in-1 laptop has a touchscreen feature and many advanced performance specifications, whereas Apple's model is petty basic. Here again, Apple's product lags in price to performance.
Article continues below advertisement
Why Macs are still the second choice after Windows in India
Choosing between a Windows laptop or a MacBook has a lot to do with the psyche of the Indian user base. It seems like many admire the MacBook but are reluctant to switch because of their familiarity with the Windows interface. They know the shortcuts, settings, and advanced options, and how to reboot, install software, and customize.
Moreover, Indians seem to prefer a do-it-yourself PC system, which is only possible in Windows. They can improve their Windows laptop's performance by adding extra memory in the dedicated slot. Another feature Indians seem to like is storage space. Today, most starter and midrange Windows laptops come with a 1TB (terabyte) HDD (hard disk drive), and high-end Windows laptops come with both an HDD and an SSD (solid-state drive).
Meanwhile, the Mac's enclosed hardware and software ecosystem offers a higher degree of security. Although Apple is driven by its design, to appeal to Indian mass consumers, it needs to work on its pricing and features.
iPads and wearables
Wearables and iPads are Apple's adjacent offerings. Apple launched the iPad to offer the speed of a laptop and the mobility of a smartphone. Even though the iPad's target audience is not mass consumers, it has done well in capturing a consumer base in India. In November, NDTV Gadgets 360, referring to the Indian market, reported that Apple's new base-level iPad 7 series helped improve the company's Indian market share with 7% sequential growth.
Article continues below advertisement
Apple's wearable product, the Apple Watch, only caters to Apple users. It is part of the company's ecosystem and is only compatible with iOS devices. As an adjacent product, the Apple Watch targets Apple's existing consumer base, and not the entire wearable consumer base. However, it is benefiting from the growing demand for wearables in India. According to IDC, India was the world's third-largest wearables market last year. When wearables demand starts stabilizing, and more iOS users have bought an Apple Watch, the product may have to open up to non-Apple devices.
Presently, if users want to take calls and get notifications on their Apple Watch, they need to connect the device to their iPhone. This functionality limits Apple Watch's customer base to iPhone users. When this customer base saturates, the company might have to allow the Apple Watch to be paired with non-iOS phones. This way, the company could broaden its wearables customer base to Android phone users, who outnumber iPhone users in India.
Article continues below advertisement
Apple's service ecosystem in India
Apple's outlook has now shifted from product-driven revenue to more balanced product-and-service-driven revenue. However, because of the company's locked ecosystem, its services can only be availed on Apple hardware.
Apple is already struggling to increase its hardware sales in India. Its locked service ecosystem may only slow its service revenue in the country. It's not that the Indian audience is reluctant to pay for Apple services. The root problem is that Apple users in India can't fully access the company's services.
According to Trak.in, Apple Pay isn't coming to India anytime soon, even though India is one of the fastest-growing markets for digital transactions. In November, Quartz India reported that digital transactions grew by 55% year-over-year in 2018. Furthermore, The Verge reported last year that Apple Music had slashed its prices. However, because of its service-level restrictions, Apple Music was losing out to competitors such as Spotify, Gaana, and Saavn.
Article continues below advertisement
In India, Apple sells its products through authorized dealers, as it doesn't have a retail store of its own. Its repair services are outsourced, too. This outsourcing dilutes Apple's after-sales service. The company has a long way to go to bring its Indian service offerings to the level it offers in the Western Hemisphere.
Challenges for Apple in India
Apple's biggest challenge in India is making its products price efficient. Several factors are blocking the company from doing so.
The first is that Apple only caters to the premium smartphone segment, and it has already covered this segment in India. To see explosive growth, it has to come down to the midrange segment.
The second is the customs duty Apple pays to the Indian government. According to CNN Business, India hiked tariffs on all imported mobile phones from 15% to 20% on April 1, 2018. As iPhones are manufactured outside India, they became subject to this custom duty. The company passed the customs duty costs to consumers by increasing its product prices in India.
The third challenge for Apple is not being able to open retail stores in India. To support local vendors, the Indian government has ruled that foreign-owned entities need to buy at least 30% of their manufacturing materials from Indian sources. Apple buys its components from other Asian countries.
Article continues below advertisement
As a solution to the above challenge, Apple has outsourced its product sales and support to Indian dealers. However, as the authorized third parties aren't required to fully comply with the company's repair and replacement program, the service quality users receive is mixed. This substandard support may make users hesitant to buy expensive devices.
What's Apple's future in India?
The Western Hemisphere's saturating market may prompt Apple to take reformative measures in India. Considering the issues Apple has been facing in the Asian country, I feel that the company's leadership should create a buy-make-sell business model for the Indian market.
Apple should buy components from Indian vendors, either entirely or at least 30%, to meet the Indian government's requirement.
The company should make its products in India, as it did for the iPhone SE.
Apple should then sell those products in the Indian market.
As a result, the company would be able to control pricing, penetrate all segments, experiment with and launch country-specific products, earn profits, and, most importantly, negotiate with the government. I do see an optimistic future for Apple—the company just needs to come up with a fool-proof plan.