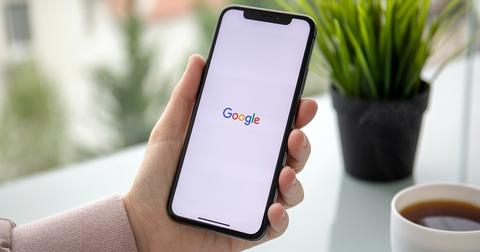 Google Readmits WhatsApp Rival ToTok amid Huawei Competition
By Ruchi Gupta

Updated
The ToTok app is back in the Google Play app store. Google (GOOGL) last month removed ToTok from its app store following spying allegations. Specifically, the New York Times reported that the United Arab Emirates government used ToTok as a spying tool. However, ToTok founders have strongly denied the spying claims. Apple also took a cue from Google and removed ToTok from its app store. While ToTok has proudly announced its return to the Google Play app store, there is no word yet about its return to Apple's app store. Google and Apple run the world's largest app stores.
Article continues below advertisement
Google readmits ToTok to app store amid competition with Huawei 
Google's decision to readmit ToTok to its app store indicates it no longer believes the app is a spying tool. The move to welcome ToTok back to the Google Play store also comes amid growing app store competition between Google and Huawei.
Huawei has its own app store called AppGallery. It plans to spend as much as $1.0 billion to support developers around the world to write apps for AppGallery. Currently, Huawei relies on the Google Play store for popular apps that help make its smartphones attractive in the market. However, Huawei faces American sanctions that have blocked its access to the Google Play store. That forced Huawei to launch its Mate 30 smartphone last year without Google apps.
The lack of Google apps on Mate 30 has negatively affected the phone's sales. Huawei is now exploring building its own app ecosystem, so it wouldn't have to rely on the Google Play store or Google apps. Huawei has begun recruiting developers in India to write apps for its AppGallery. Moreover, Huawei has created its own mobile operating system called Harmony, which could someday rival Google's Android.
The ToTok spying issue last month highlighted the Google-Huawei competition for popular apps. Google swiftly yanked ToTok from its Play store in the wake of the spying report. But Huawei continued offering ToTok through its App Gallery and used its social media platform to promote the app.