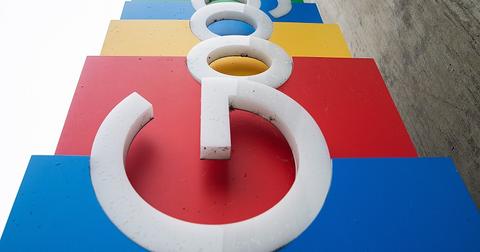 Google Buys Pointy and AppSheet, Expands Footprint
By Ruchi Gupta

Updated
This week, Google (NASDAQ:GOOGL) announced the acquisition of two technology startups—Pointy and AppSheet.
Pointy has been around for six years. The company is based in Dublin, Ireland. Pointy focuses on providing technology solutions to the retail industry. Meanwhile, AppSheet, which launched in 2014, is based in Seattle. The company focuses on providing cloud developer tools.
Article continues below advertisement
Google didn't disclose the financial details
Google didn't disclose how much it plans to spend to purchase Pointy and AppSheet. However, the company has deep pockets. At the end of the third quarter of 2019, Google parent Alphabet had more than $120 billion in cash reserve. Google can afford a big-ticket acquisition deal. In fact, the company is on track to spend nearly $5.0 billion on just two acquisitions. Google will spend $2.6 billion to acquire cloud computing technology provider Looker. The company also agreed to purchase fitness tracker and smartwatch marker Fitbit (NYSE:FIT) for $2.1 billion.
Although the financial details behind the deals aren't public, what do the companies bring to Google's table?
Pointy brings strategic technology
Pointy works with retailers. The company targets small businesses that run physical stores but want to build an online presence to increase their customer exposure and boost sales. Pointy's technology offers retailers a simpler way to list their products online. The technology helps retailers make their product listing information available in Google search results. Pointy already works with thousands of local businesses in the US and Ireland.
Article continues below advertisement
Therefore, Pointy brings technology and a customer network that will strengthen Google's commerce services business. The acquisition comes after Google hired former PayPal (NASDAQ:PYPL) COO Bill Ready as the head of its commerce business. Google wants to push back against Amazon (NASDAQ:AMZN) encroaching on its turf.
AppSheet will expand Google's cloud developer tools
AppSheet has simplified the work of making apps. The company describes itself as a "no-code development platform." AppSheet helps businesses build apps for mobile devices and bypass the traditional coding process. In AppSheet, Google has a tool that promises to make its cloud service more attractive to enterprise customers. As Google's core advertising business becomes more challenging, it's looking to the cloud business to diversify its revenue sources.
Alphabet stock fell 0.66% on the day Google announced the acquisition of Pointy and AppSheet. However, the stock rose 0.60% the following day.