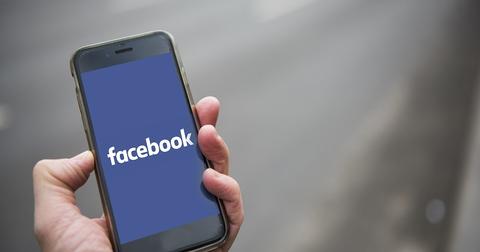 Facebook Suffers Translation Error amid Tension with China
By Ruchi Gupta

Updated
There isn't any doubt that Facebook (NASDAQ:FB) has issues with China. However, you wouldn't think that the company would insult China's president. Something bizarre happened this past weekend. A Facebook post in Burmese translated to English rendered Chinese President Xi Jinping's name as "Mr. Shithole," according to Reuters. The company apologized for the incorrect translation, which it blamed on a technical error.
Article continues below advertisement
Facebook's bizarre translation error comes at a time when the company has disagreed with Chinese policies and criticized Chinese companies. In a speech at Georgetown University last year, Facebook CEO Mark Zuckerberg criticized China's lack of respect for freedom of speech. Notably, China censors information. Zuckerberg said that his efforts to relaunch Facebook's social network in China hit a snag.
China banned Facebook and Google from offering their Internet services in the country about a decade ago. In recent years, both companies have attempted to re-enter China without success. Facebook disagreed with Chinese authorities about information censoring, which impacted its bid to return to the country. Google's efforts with a special search engine met strong internal resistance in China.
Article continues below advertisement
Facebook takes on China's TikTok amid intense rivalry
Despite the feud with China, Facebook has spared TikTok—a popular Chinese social app. In his speech, Zuckerberg discussed how TikTok helps China censor information about hot-button topics like Hong Kong protests. TikTok has become a hit with teens around the world. Now, the company is poaching Facebook staff and advertisers.
Last year, TikTok emerged as the second-most downloaded app worldwide. Notably, TikTok overtook all but one Facebook app. The app threatens Facebook's survival. The company wants to counter TikTok and employ a multipronged strategy.
Facebook worried breaking it up would empower its competitors
Facebook thinks that China threatens US technology dominance. In fact, the company has cited the Chinese threat to push back against calls to break up big US tech companies. According to Facebook, breaking up US tech giants would make it harder for them to compete with their Chinese rivals.
Chinese corporations already give their US counterparts tough competition in several technology areas. For instance, Alphabet faces serious competition from China's Baidu (NASDAQ:BIDU) in the self-driving technology space and smart speaker market. Amazon (NASDAQ:AMZN) faces tough competition from Alibaba (NASDAQ:BABA) in the e-commerce and cloud computing markets. Chinese companies are also big in digital advertising, as eMarketer data show. Overall, advertising is Facebook and Google's lifeblood.
Despite the rivalry with China, Facebook likely regrets the translation error. The translation issue with President Xi Jinping's name could impact its advertising business. The company makes billions of dollars selling ads to Chinese businesses that target customers overseas.