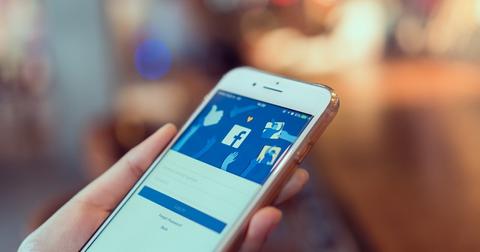 Facebook Stock Has Risen 21%, Zuckerberg Won Power Struggle
By Ruchi Gupta

Updated
So far, Facebook (NASDAQ:FB) stock has been hot in 2020. The stock continued to rise following its strong finish in 2019. The stock gained 57% in 2019—one of the best-performing FAANG stocks. Apple stock topped the FAANG chart last year with a gain of 86%. Netflix (NASDAQ:NFLX) stock finished at the bottom of the FAANG chart. Last year, the company face more intense competition in the video streaming market.
Facebook stock has gained 8.23% YTD (year-to-date). As a result, Facebook leads the FAANG group alongside Google parent Alphabet (NASDAQ:GOOGL) and Apple, which have gained 10.5% and 8.5% YTD, respectively.
Article continues below advertisement
Facebook stock defies shareholder pressures on Zuckerberg
Facebook held its last annual shareholder meeting on May 30, 2019. At that event, Facebook CEO Mark Zuckerberg fought a bid to take away some of his powers. Currently, Zuckerberg serves as Facebook's chairman of the board and CEO. However, a group of Facebook shareholders wanted to strip him of the chairman role. They argued that reducing Zuckerberg's powers would go a long way to increase accountability at the company.
The shareholder proposal to strip Zuckerberg of the chairman role failed at last year's annual meeting. A similar proposal failed at the 2017 annual shareholder meeting. The efforts to clip Zuckerberg's wings have failed due to a lack of support from Facebook's board and Zuckerberg himself. Since Zuckerberg has controlling voting rights at Facebook, no proposals can pass without his blessings.
Facebook stock has gained 21.4% since May 30—the day Zuckerberg prevailed in the last power struggle against some shareholders.
Article continues below advertisement
California startups take on Facebook and Zuckerberg
Facebook shareholders might bring up a power fight with Zuckerberg at future annual meetings. There's already a bid to curb Zuckerberg's influence on Facebook through a court process. Last week, a coalition of four California startups hit Facebook with an antitrust lawsuit, as reported by Bloomberg.
The startups are Reveal Chat, Lenddol, Cir.cl, and Beehive Biometric. Notably, the startups want the court to force Zuckerberg to give up his control of Facebook. They argue that the concentration of powers in Zuckerberg's hands helped Facebook unfairly beat its peers.
The startups filed the lawsuit on January 16. Facebook stock gained 0.28% on that day. The stock followed with a gain of 0.17% on January 17. The stock wrapped up the past week with a gain of 1.87%.
Other pressure
In addition to efforts to curb Zuckerberg's influence, Facebook faces other pressure. The company is the subject of several antitrust investigations in the US. Also, Facebook has clashed with prominent politicians in the 2020 presidential race about how it handles election-related ads. There's also the big tech break. Facebook has strongly opposed the bid to break up US tech giants. The company argues that doing so would hurt US tech companies when they compete with their Chinese counterparts.