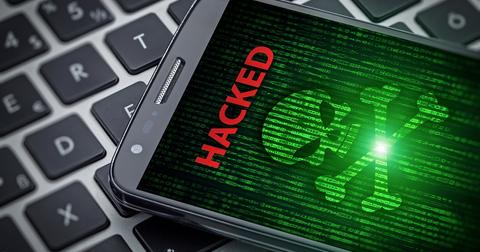 Facebook Stock Falls amid WhatsApp Controversy
By Ruchi Gupta

Updated
Facebook (NASDAQ:FB) stock fell 0.70% on January 23, which marked its second-worst day of trading so far in 2020. The stock fell due to reports that WhatsApp played a role in hacking Amazon CEO Jeff Bezos's phone. Notably, WhatsApp is one of Facebook's popular social apps.
On January 22, UN experts said that a WhatsApp account linked to Saudi Arabia's Crown Prince Mohammed bin Salman was used to break into Bezos's iPhone X device.
Article continues below advertisement
Facebook stock falls, slashes year-to-date gains
WhatsApp is in the spotlight again since Bezos's phone hacking. In October 2019, Facebook sued NSO Group, an Israeli cybersecurity firm, for using WhatsApp to hack phones. In November, Indian authorities sought information from WhatsApp due to a hacking attempt.
After the report about Bezos's phone, the UN revealed that its officials have been advised not to use WhatsApp.
Facebook maintains that the WhatsApp system is secure. The company's executive, Nicola Mendelsohn, suggested in a Bloomberg interview that if people have been hacked through WhatsApp, then the vulnerability is likely in the phones they use.
Facebook stock started 2020 on a high note. The stock had gained nearly 9.0% this year before Bezos's phone-hacking report came out. After the report, the decline on January 23 slashed the stock's year-to-date gains to just 7.0%.
WhatsApp runs into challenges at a crucial moment
The WhatsApp fallout comes at a critical time for Facebook. The company continues to face a serious competitive challenge from TikTok. The Chinese video-sharing app has added users quickly and poached Facebook workers and advertisers.
So far, WhatsApp has been Facebook's best defense against TikTok. While TikTok beat all of the other Facebook apps in downloads in 2019, WhatsApp stood up firmly to the rival.
In 2018, Facebook launched a TikTok-like app called "Lasso" to counter TikTok. Lasso has been slow to catch on. Facebook thought about integrating Lasso into WhatsApp to boost its chances against TikTok. India is TikTok's and WhatsApp's largest market in terms of users.
Amid WhatsApp hacking claims, Facebook has struggled to figure out the best way to monetize the app. Facebook stock has fallen about 1.4% since the news that it doesn't plan to bring ads to WhatsApp.