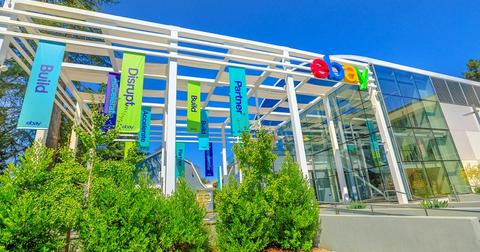 Facebook and eBay Combat Fake Reviews on Platforms in UK
By Ruchi Gupta

Updated
Facebook (NASDAQ:FB) and eBay (NASDAQ:EBAY) have signed agreements with the UK's antitrust regulator. They pledged to crack down on fake and misleading reviews on their platforms. The regulator, the CMA (Competition and Markets Authority), discovered that both companies' platforms host a marketplace for bogus product and service reviews. CMA informed the companies about the issue and they responded by removing the unwanted reviews. Now, Facebook and eBay have committed to step up efforts to remove fake reviews from their platforms.
Article continues below advertisement
Facebook runs the world's largest social platform with over 2.4 billion users and more than 90 million business pages. The company has a shopping marketplace built into its namesake platform and Instagram app. People can turn to these shopping platforms to purchase a range of products right within the social apps. eBay operates one of the largest online shopping platforms. Notably, eBay's marketplace has 183 million active shoppers around the world.
Consumers are adopting online shopping. As a result, they rely on product reviews to make shopping decisions. According to CMA, reviews influence the decisions of three-quarters of the UK's online shoppers. Bogus reviews could mislead many British consumers into making wrong purchase decisions. CMA wants Facebook and eBay to do more to get rid of fake reviews on their platforms.
Article continues below advertisement
Facebook and eBay on the same page
Stocks off to a positive start in 2020
Facebook has started 2020 on a positive note. The stock has gained more than 6.36% YTD (year-to-date). PayPal stock has risen more than 4.0% YTD. However, eBay has had a rough start in 2020 with its stock at about 3.0% YTD.